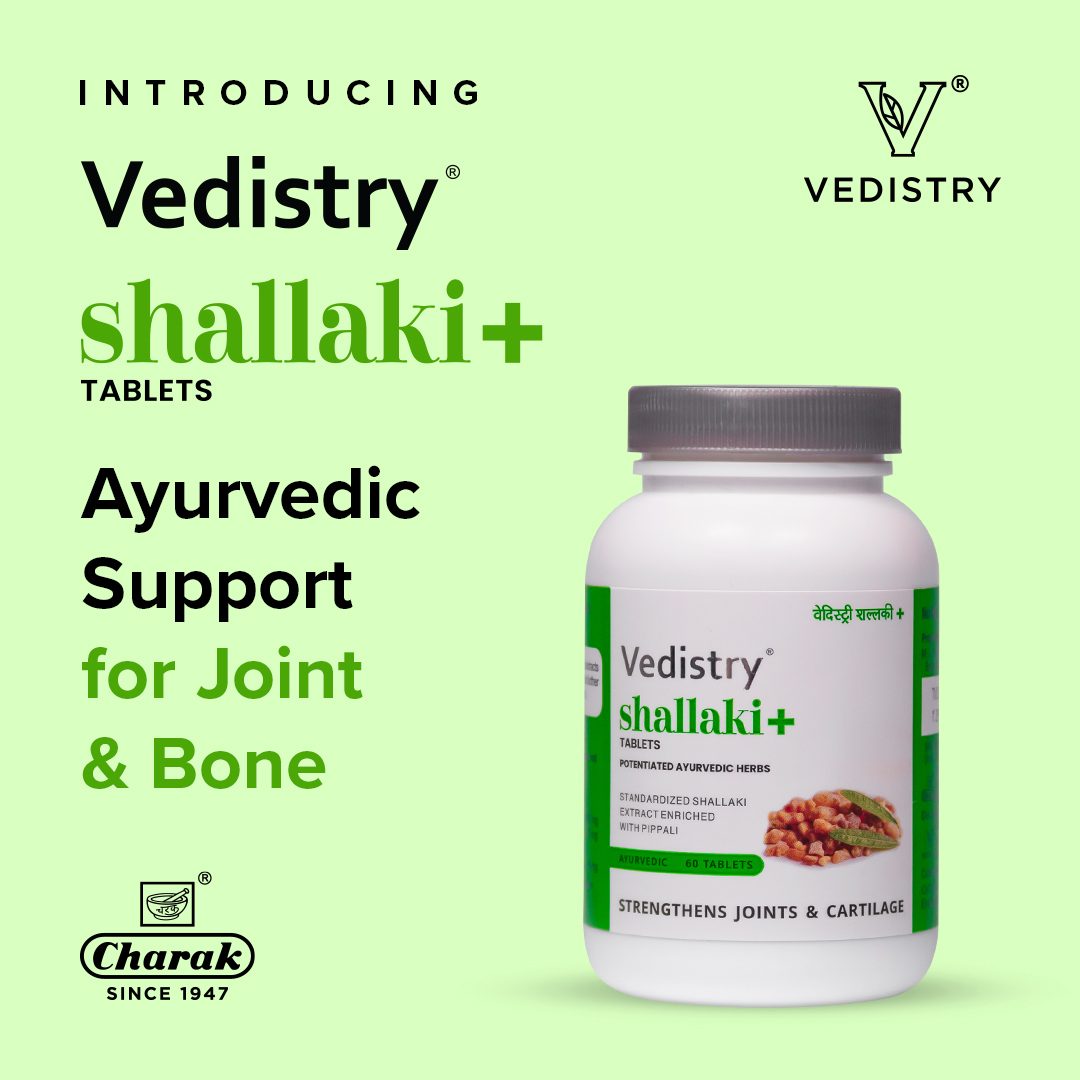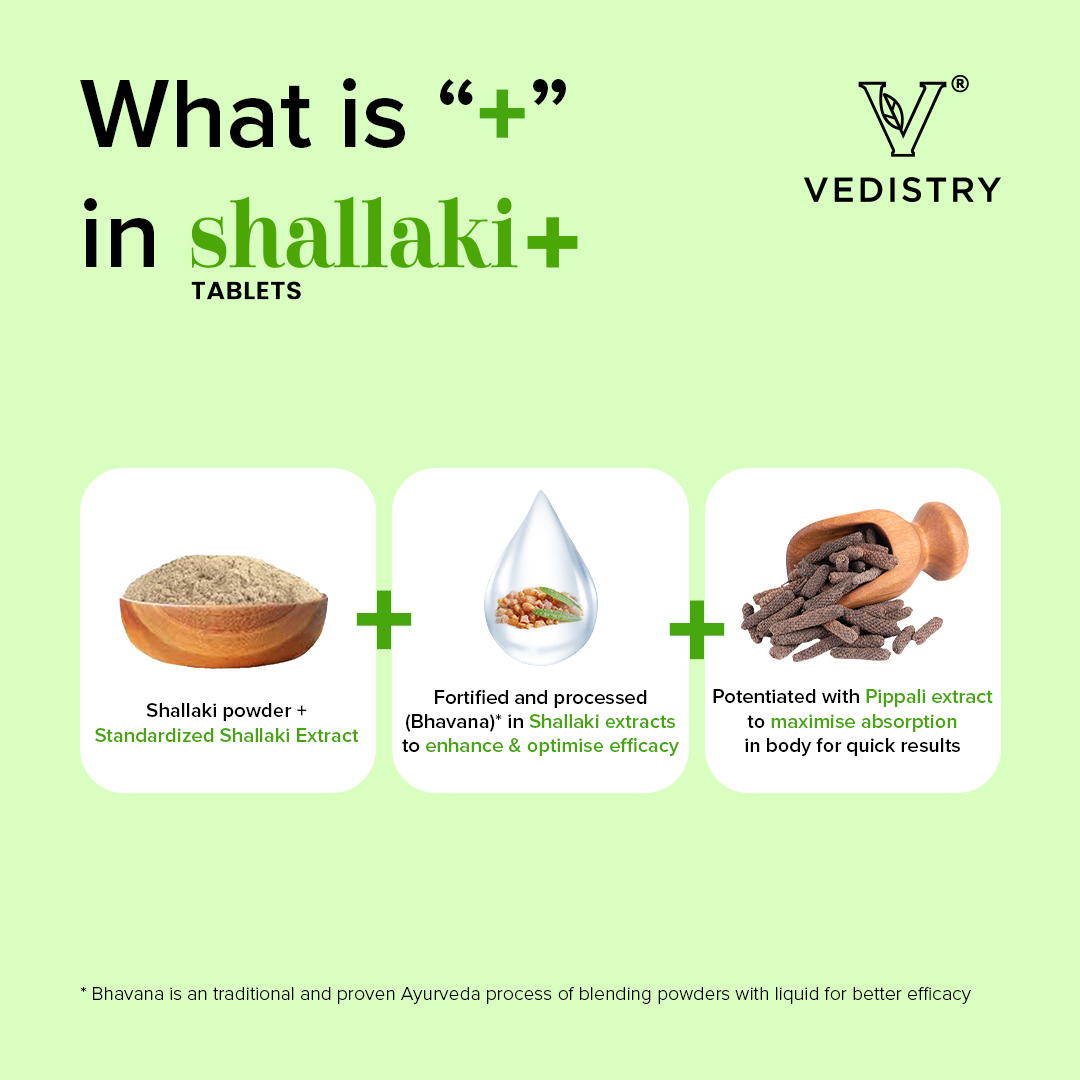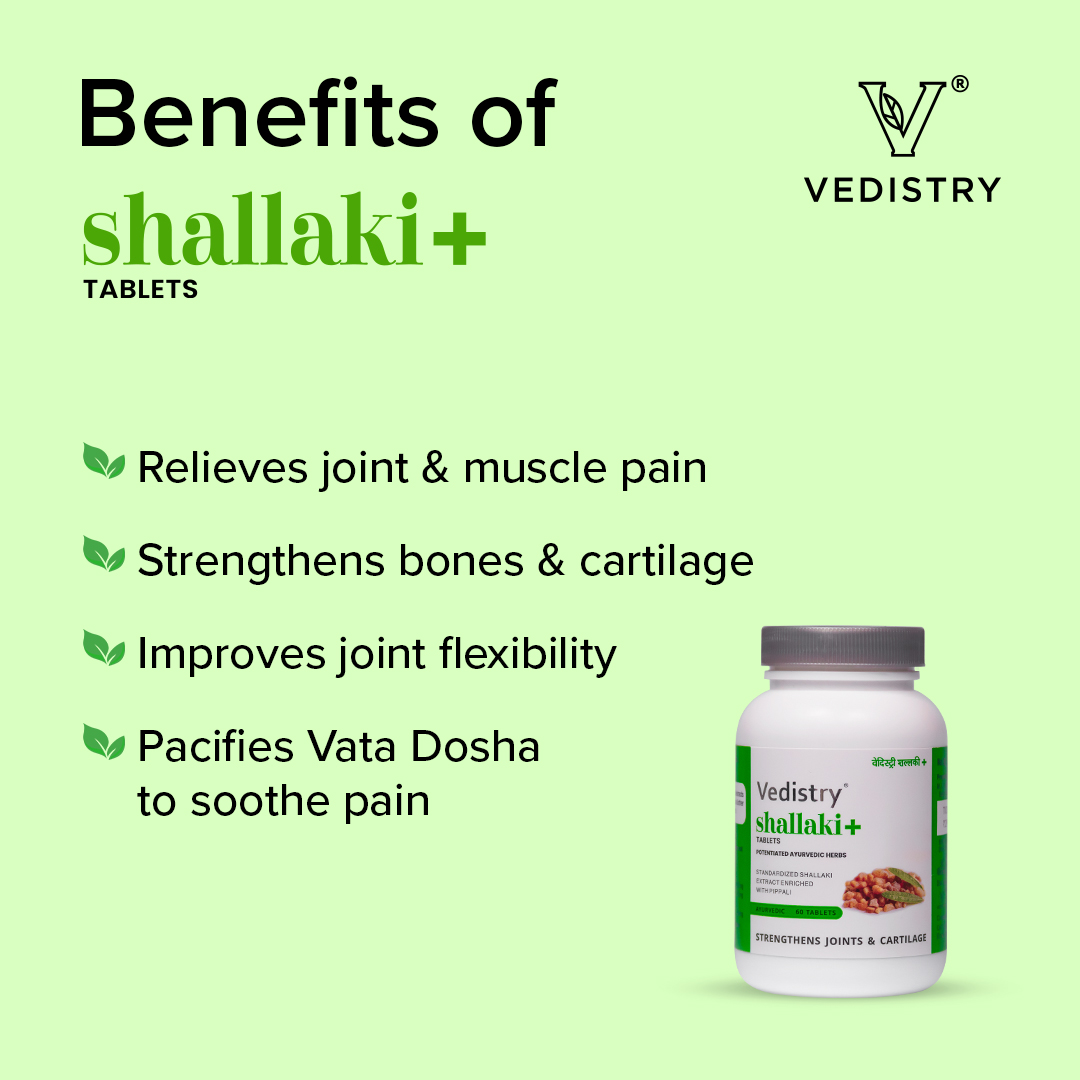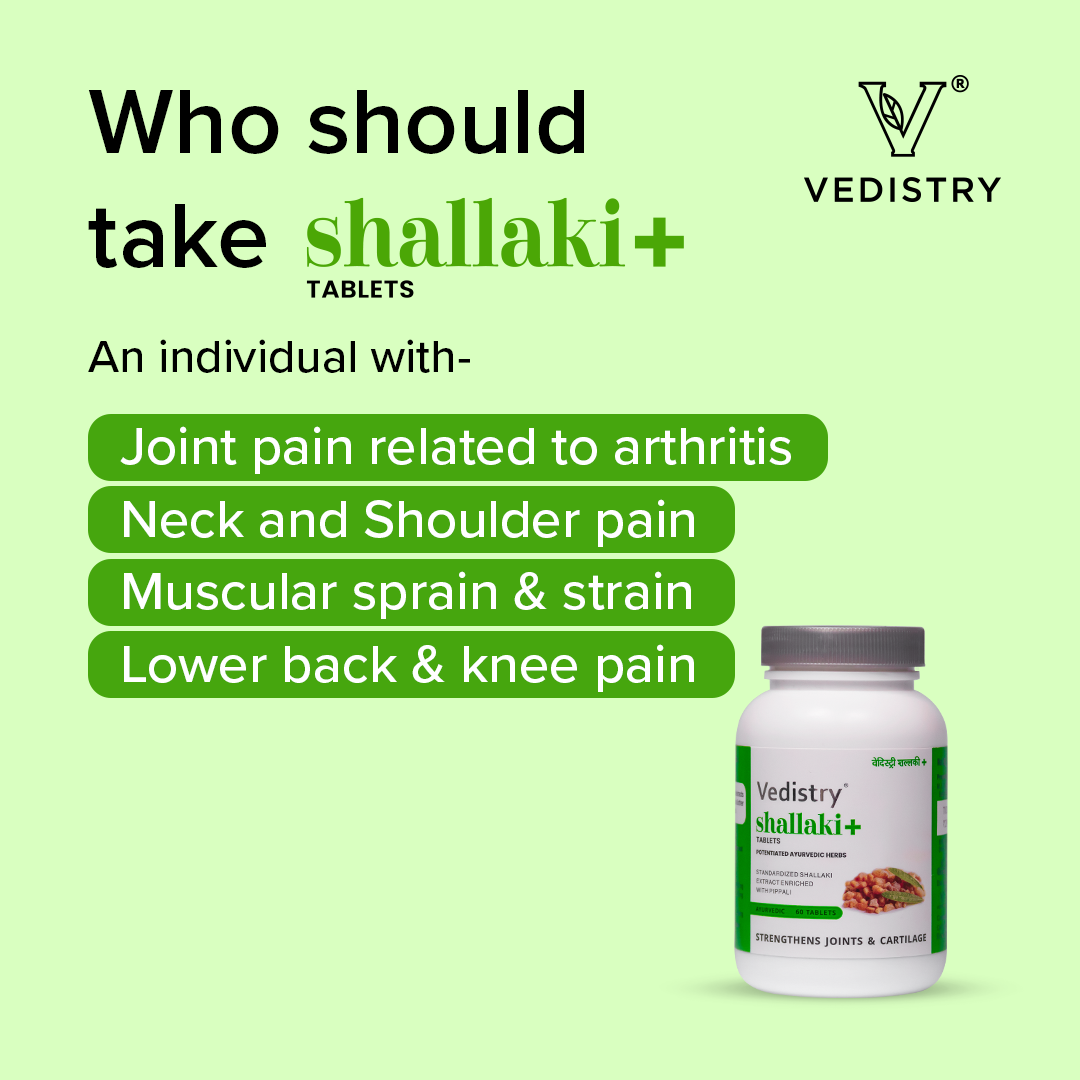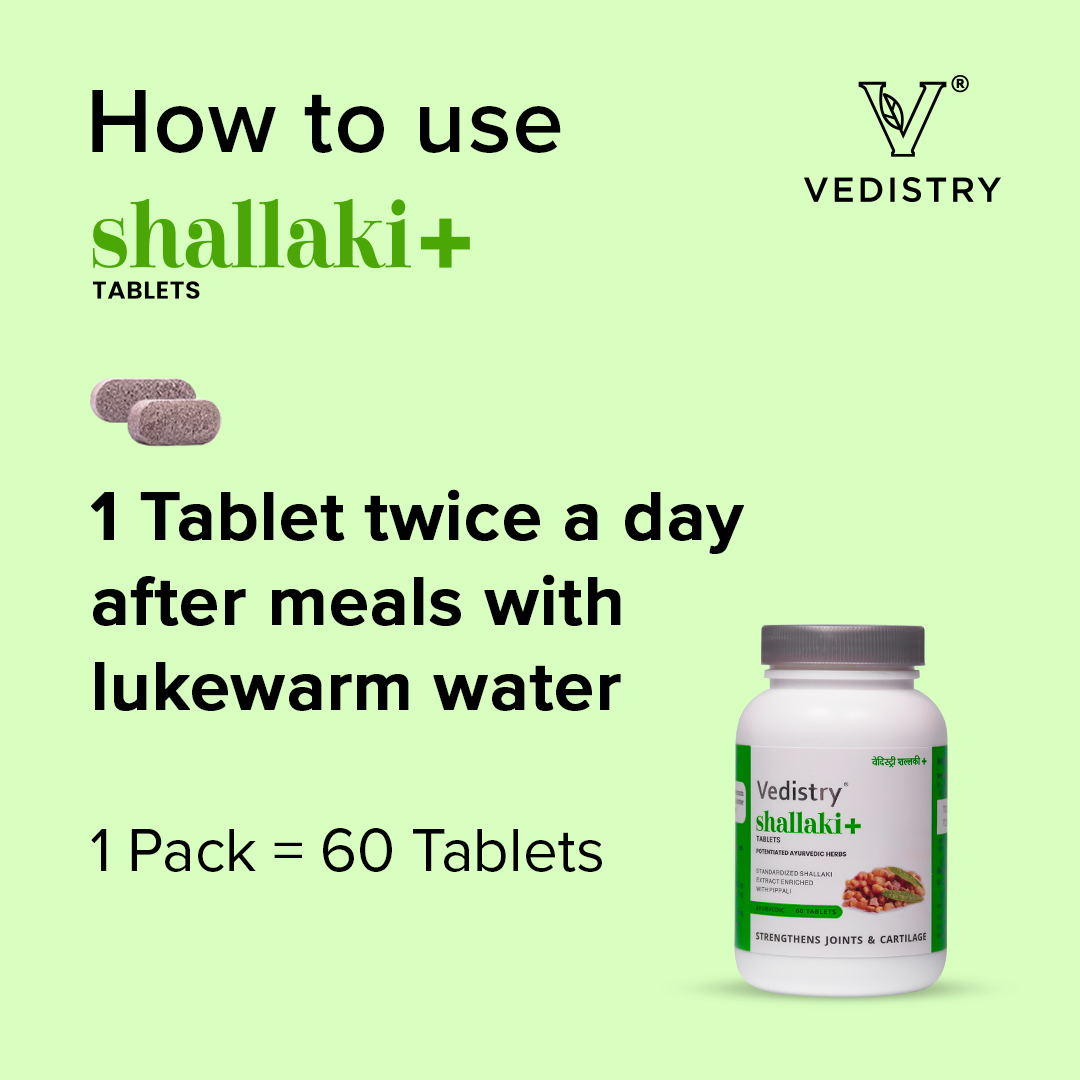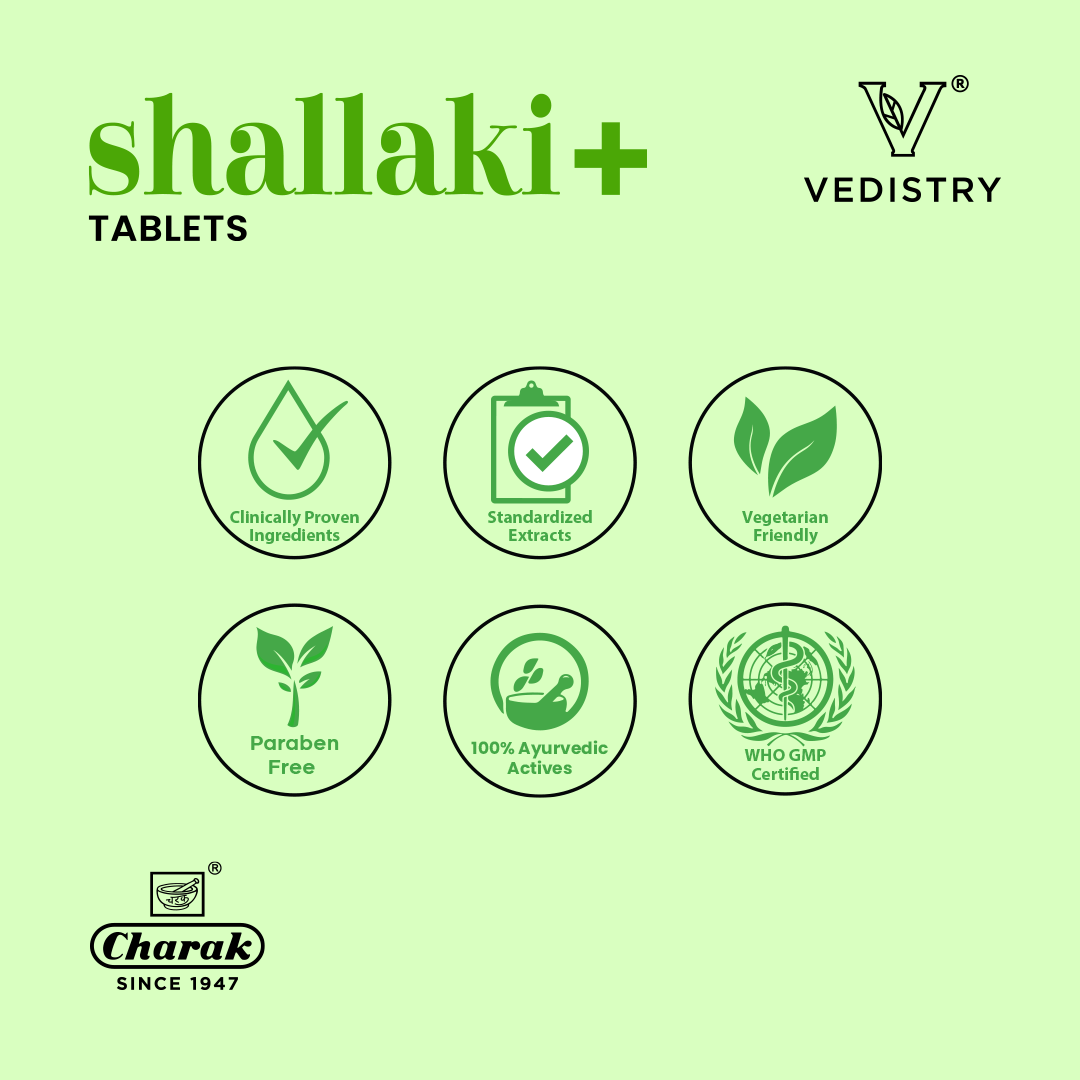 Shallaki+ Tablets
Shallaki+ Tablets: Naturally embrace joint comfort. This Ayurvedic supplement supports joint health, encourages flexibility, and improves general well-being. It contains Shallaki resin and synergistic herbs. Use Shallaki+ to give your joints priority.
MRP inclusive of all taxes.
Earn
₹15.00
as Health Point.
PRODUCT DESCRIPTION
Shallaki+ Tablets
Presenting Shallaki+ Tablets, your all-natural remedy for supporting your joints. This Ayurvedic supplement is made with carefully selected ingredients, including Shallaki resin, a herb that is highly valued for its anti-inflammatory and joint-soothing qualities. Shallaki+ Tablets are designed to enhance general comfort and joint flexibility when combined with complimentary herbs.
Key Benefits:
· Supports joint health
· Promotes flexibility and comfort
· Enhances overall joint well-being
· Harnesses the power of Shallaki and synergistic herbs
Make joint health a priority by using Shallaki+ Tablets. This Ayurvedic blend is here to support your well-being whether you're looking for natural joint care or proactive joint support.
Directions for Use:
For best results, take two Shallaki+ Tablets with water each day. Incorporate Ayurvedic support for joint health into your daily wellness routine to reap its benefits.
Ingredients:
· Shallaki
· Pippali
Our tablets feature an exclusive concoction of Shallaki resin and balancing herbs that have been handpicked for their capacity to promote joint health. premium ingredients tailored to your joints' specific requirements.
Additional Product Information:
What is Shallaki+ tablets?
Shallaki, known as "Nature's Answer to Joint Discomfort," has long been an essential part of Ayurvedic practices. The strength of this resin is captured in our Shallaki+ Tablets, where it is augmented by the combined action of other organic components. This supplement addresses the particular requirements of your joints and is a thoughtful addition to your daily regimen.