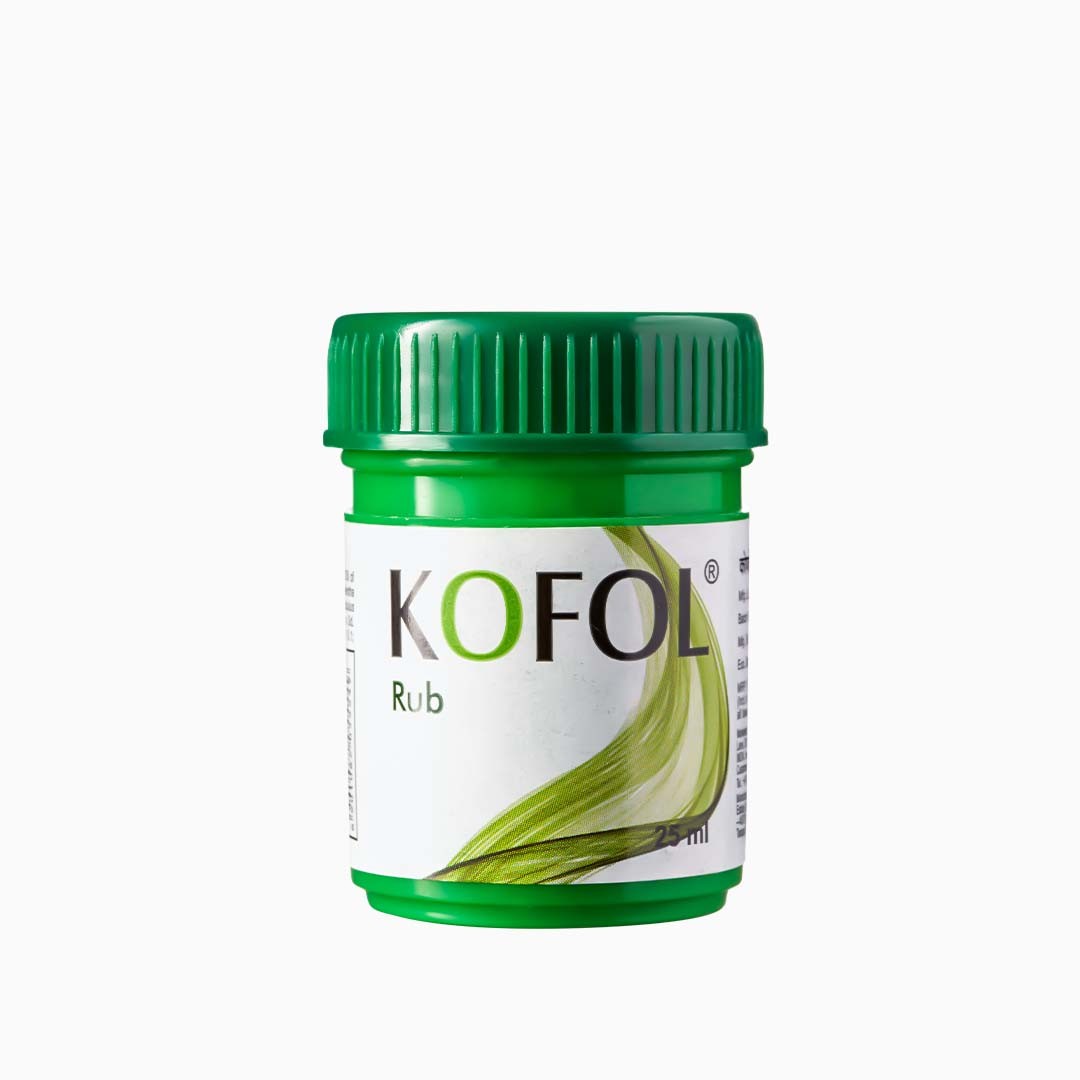 Kofol Rub
(25 ml) Ayurvedic Rub for Relief from Nasal Congestion
MRP inclusive of all taxes.
Earn
₹3.00
as Health Point.
PRODUCT DESCRIPTION
Kofol Rub is an Ayurvedic vapor rub which contains effective Ayurvedic ingredients such as Menthol, Thymol, Kapoor, Nilgiri Oil, etc that


Clears blocked nose caused due to cold
Helps clear chest congestion
Promotes easy breathing
Relieves minor muscle aches
Kofol Rub is
Safe for children
Made with 100% Ayurvedic actives
Cost-effective

How to use -
Gently apply sufficient amount of Kofol rub on affected areas like nose, throat and chest.
Kofol Rub is a potent and safe herbal topical formulation for quick relief from discomforting cough, congestion and headache due to the common cold.
It contains herbal oils whose medicated vapors enter through nose and provide faster comfort in congestion. It also acts as a mild analgesic for minor muscle ache, joint pain or other body pain.