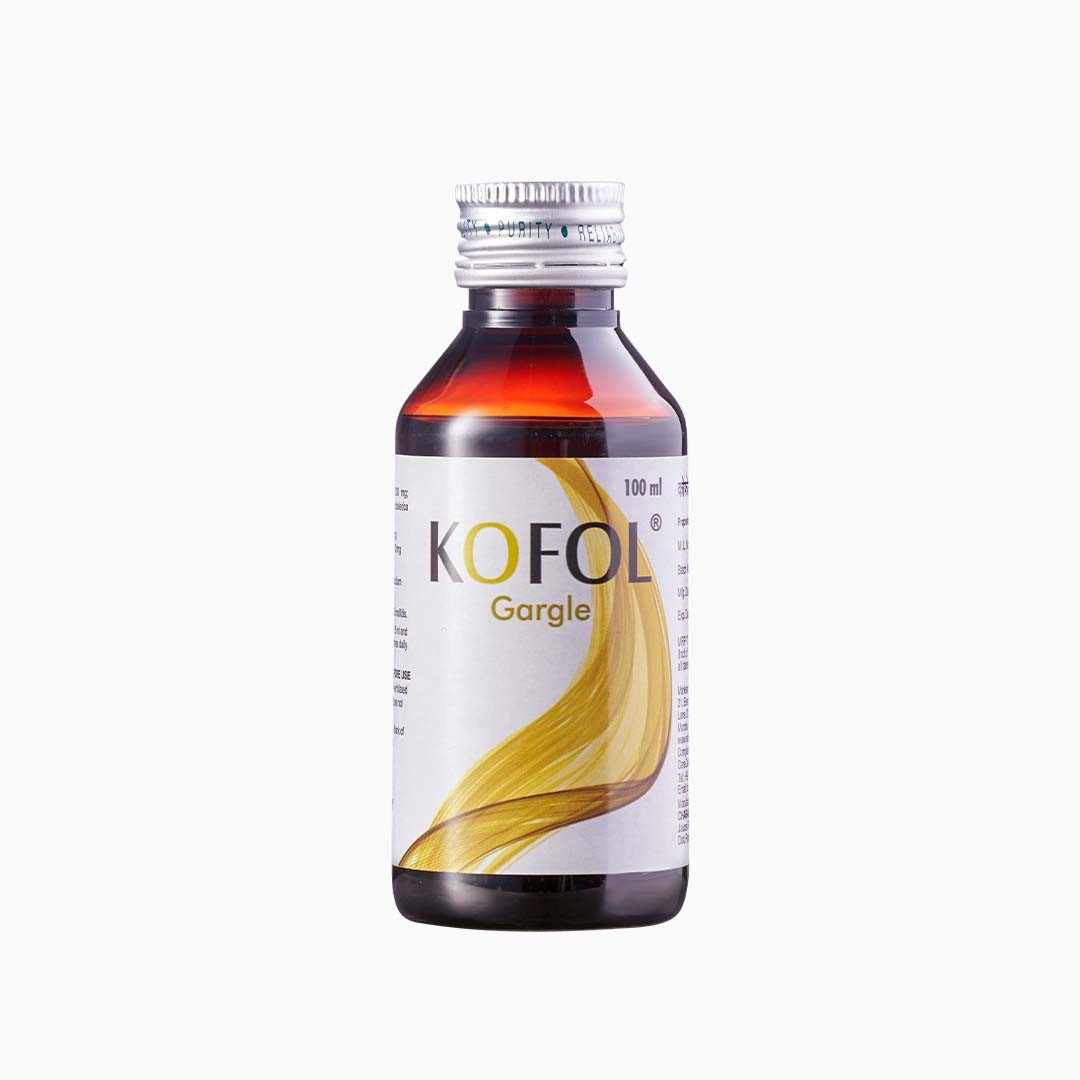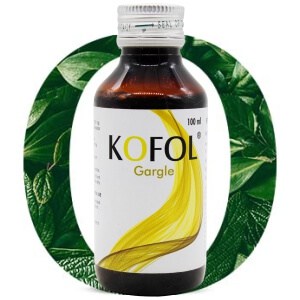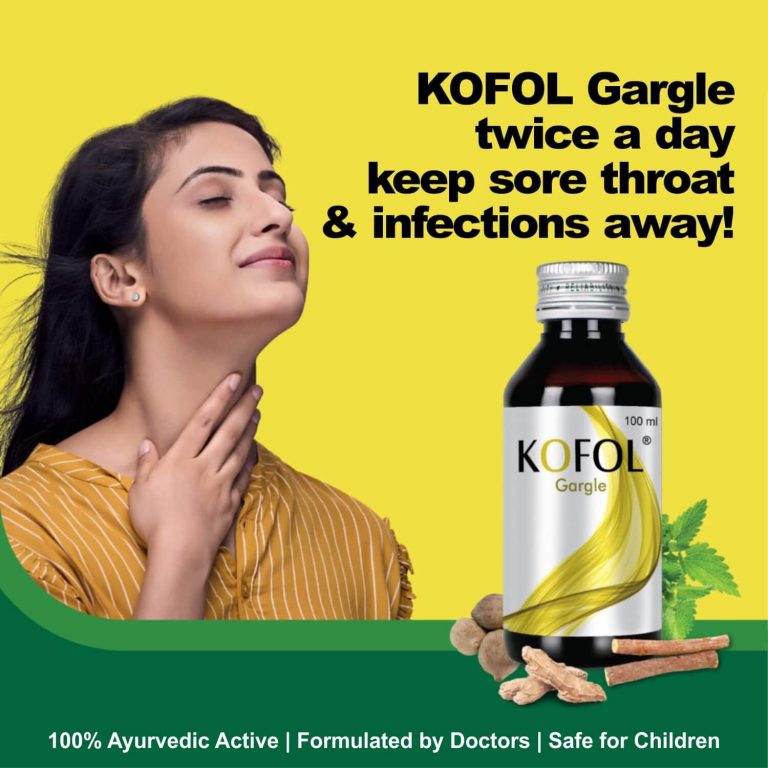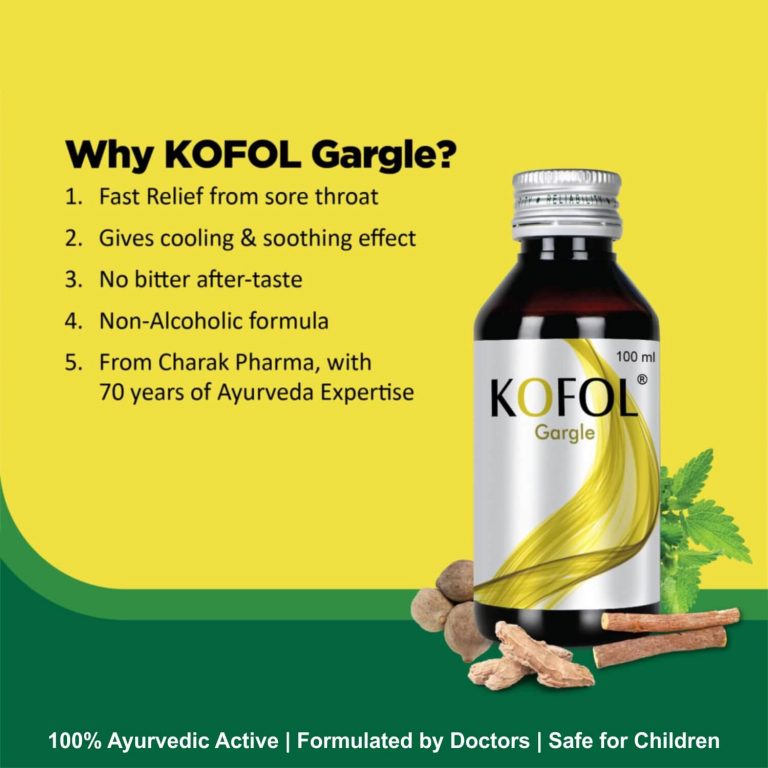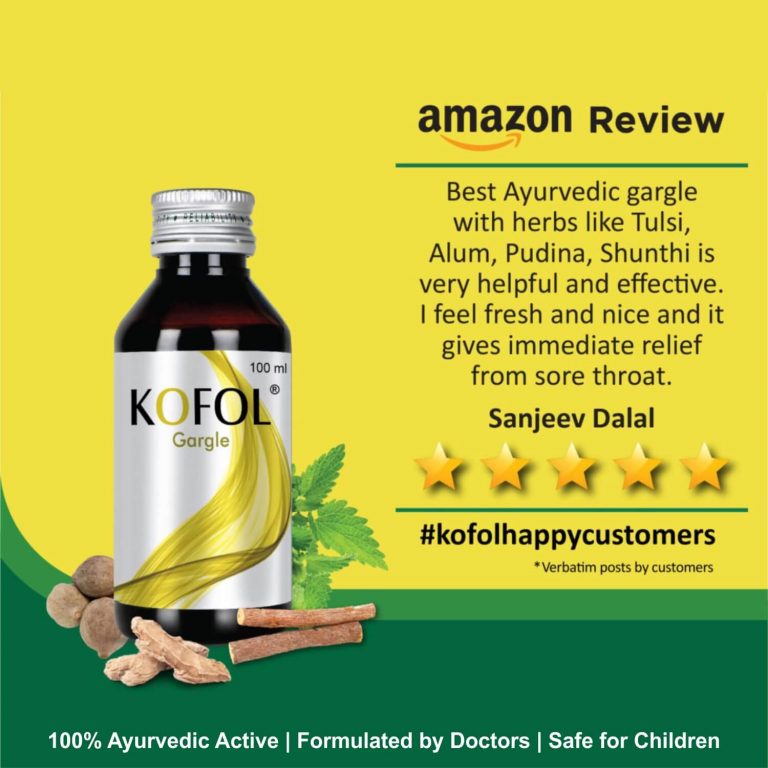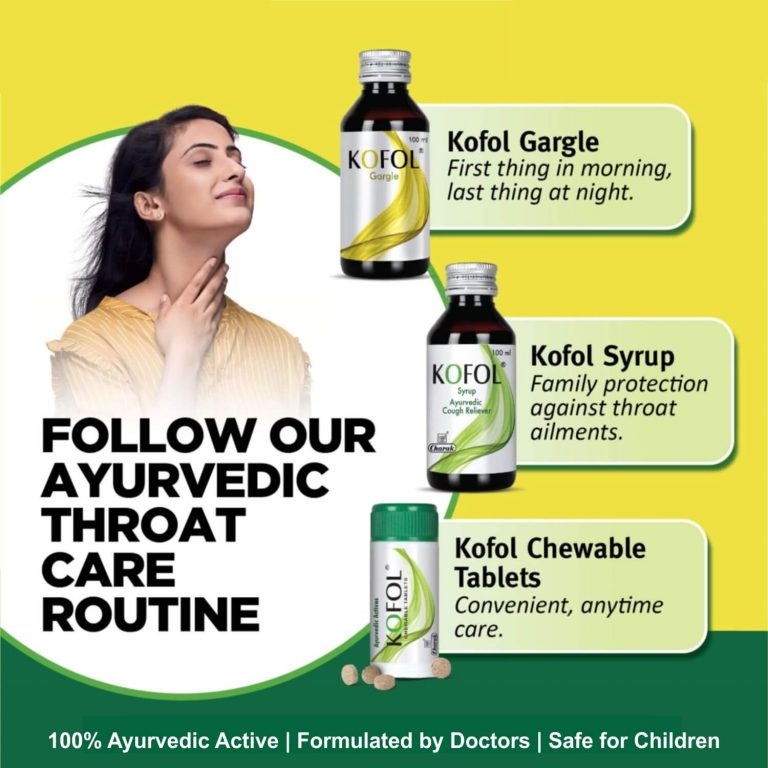 Kofol Gargle
(100 ml) Ayurvedic Gargle for Effective Sore Throat Relief
MRP inclusive of all taxes.
Earn
₹6.00
as Health Point.
PRODUCT DESCRIPTION
Kofol Gargle is an Ayurvedic solution formulated with scientifically proven Anti-inflammatory herbs like Yashtimadhu, Tulsi, Pudina, Bhibhitaki, Shunthi, and Alum, etc. that
Soothes sore throat

Relieves throat irritation

Helps to reduce throat inflammation

Provides a cooling effect

Fights and prevents throat infections



Kofol Gargle is
Non-alcoholic

Ready to use

Pleasant to taste

Safe for Children even if swallowed

100% Natural

No dilution needed

No need to warm it
How to use-
Measure 10-15 ml solution in the cap, gargle for 30 secs directly or by mixing it with warm water.
Repeat 3-4 times.
Seeking expert guidance? Click here to book free consultation with our team of Doctors