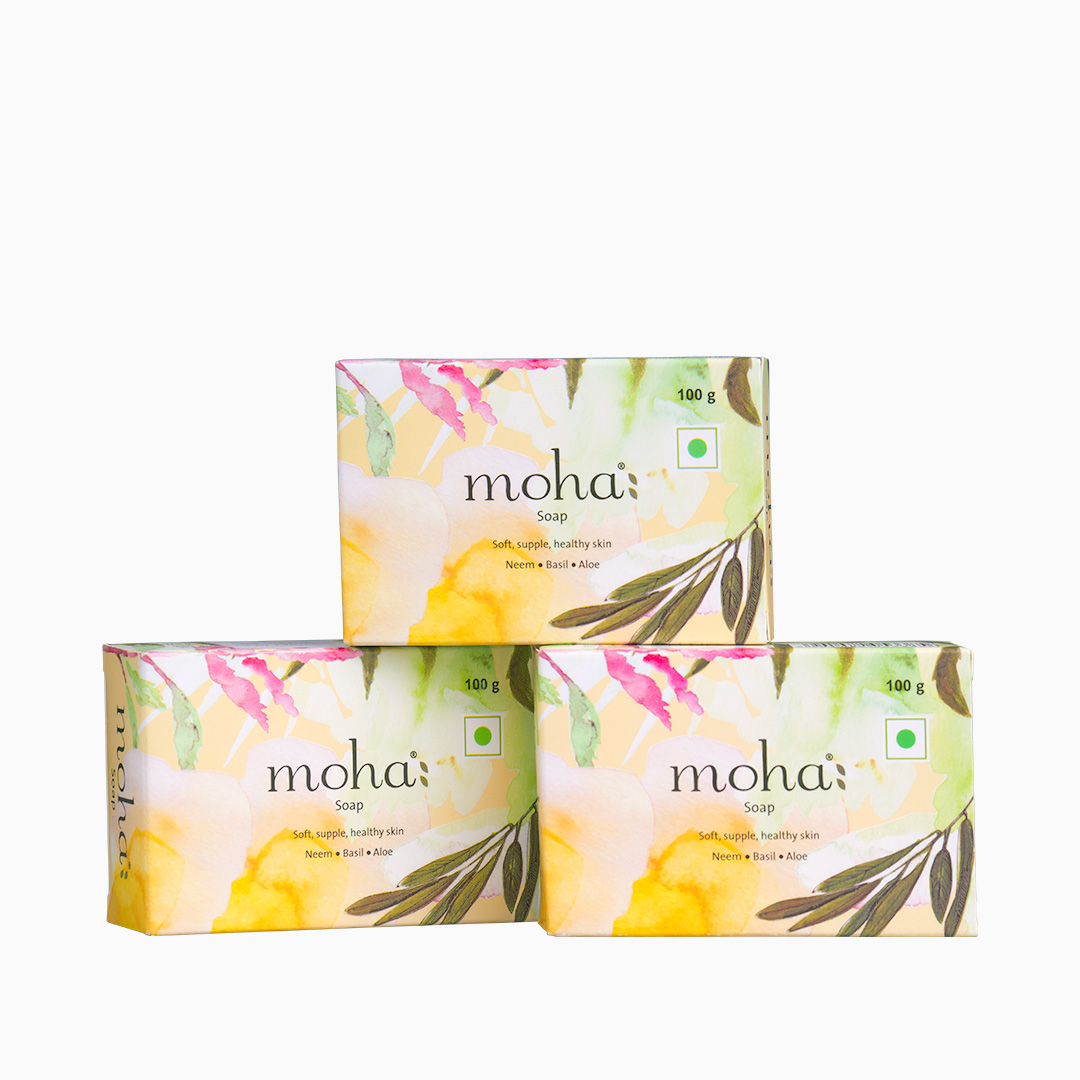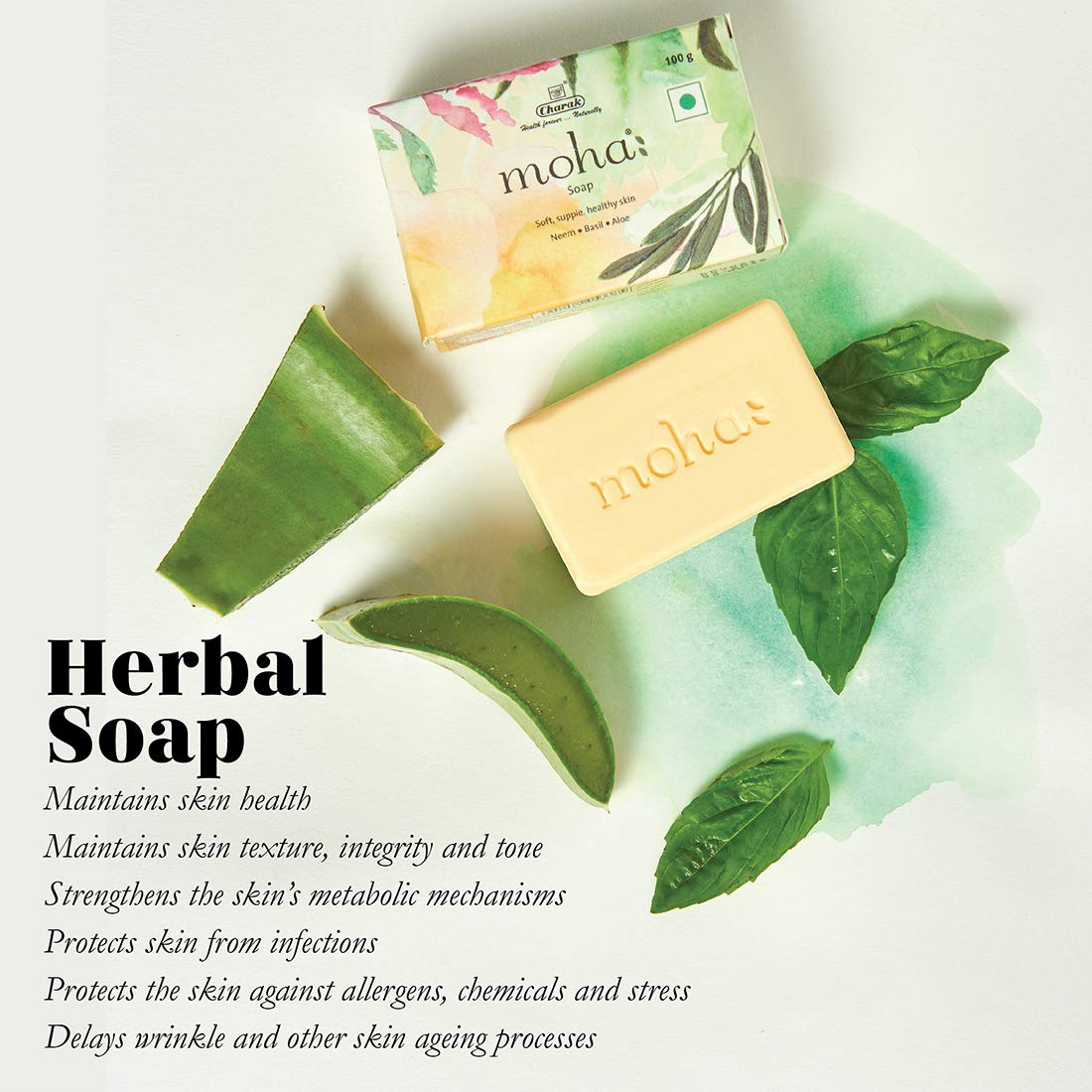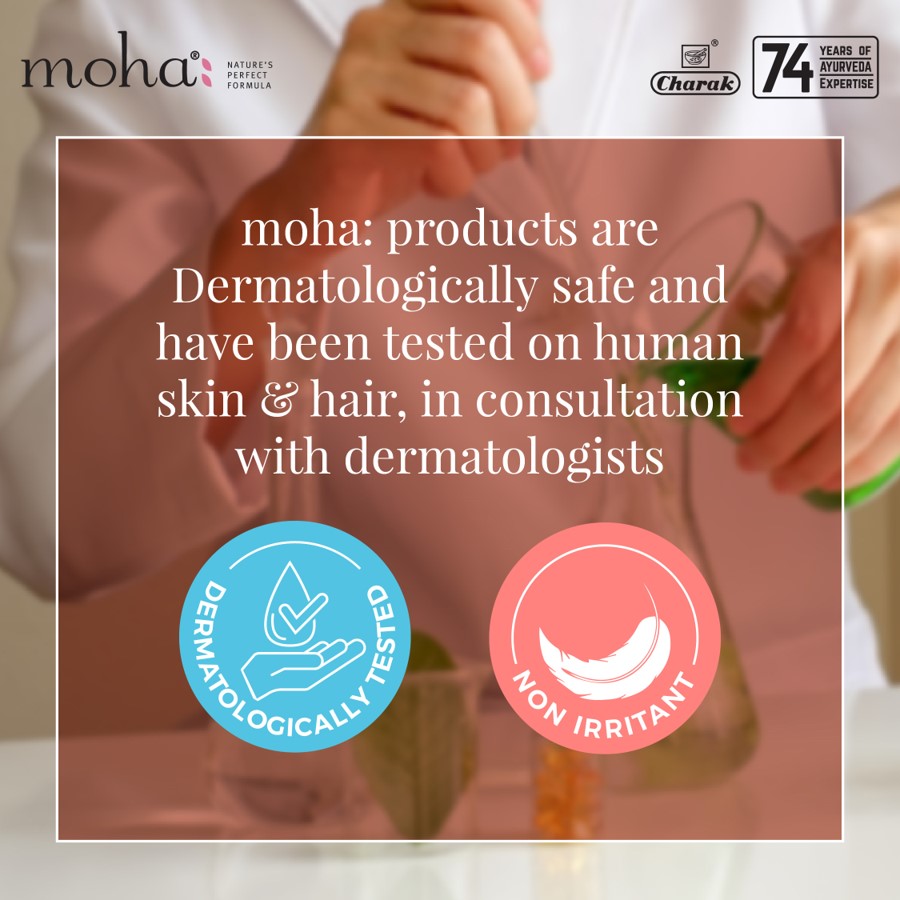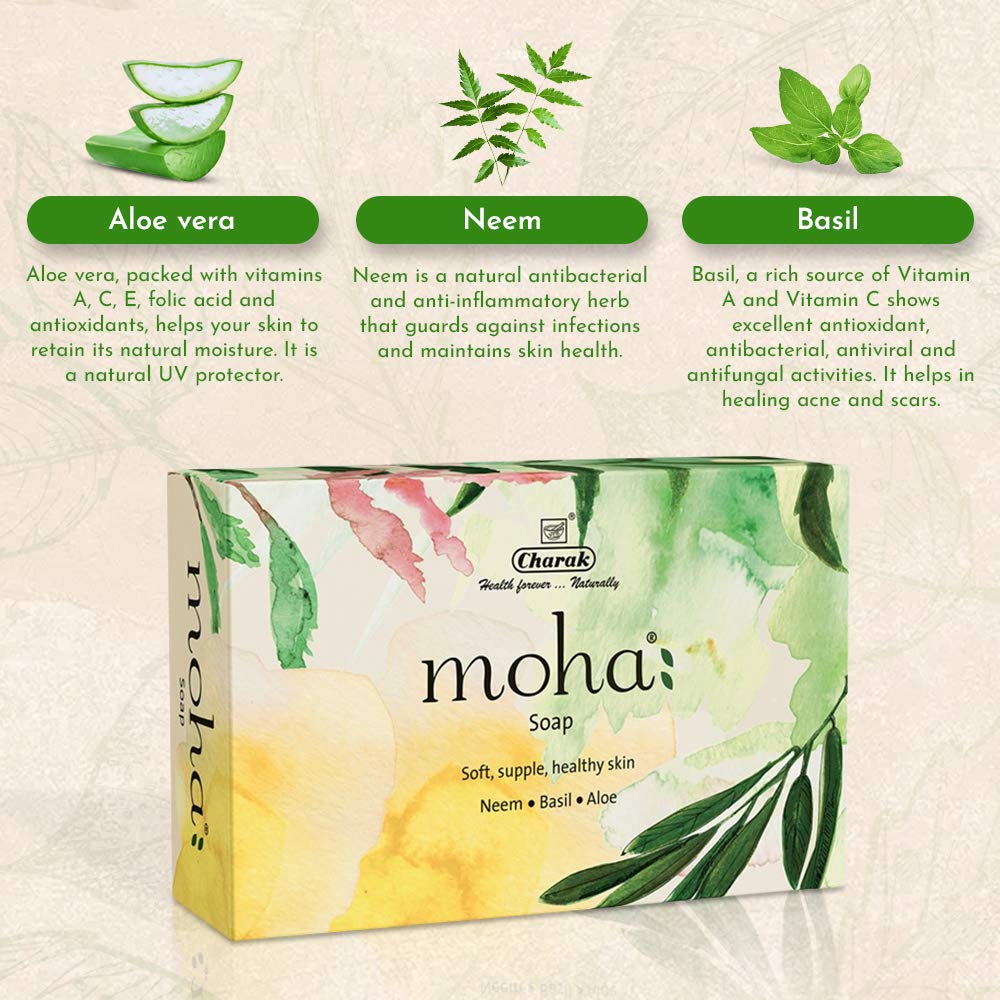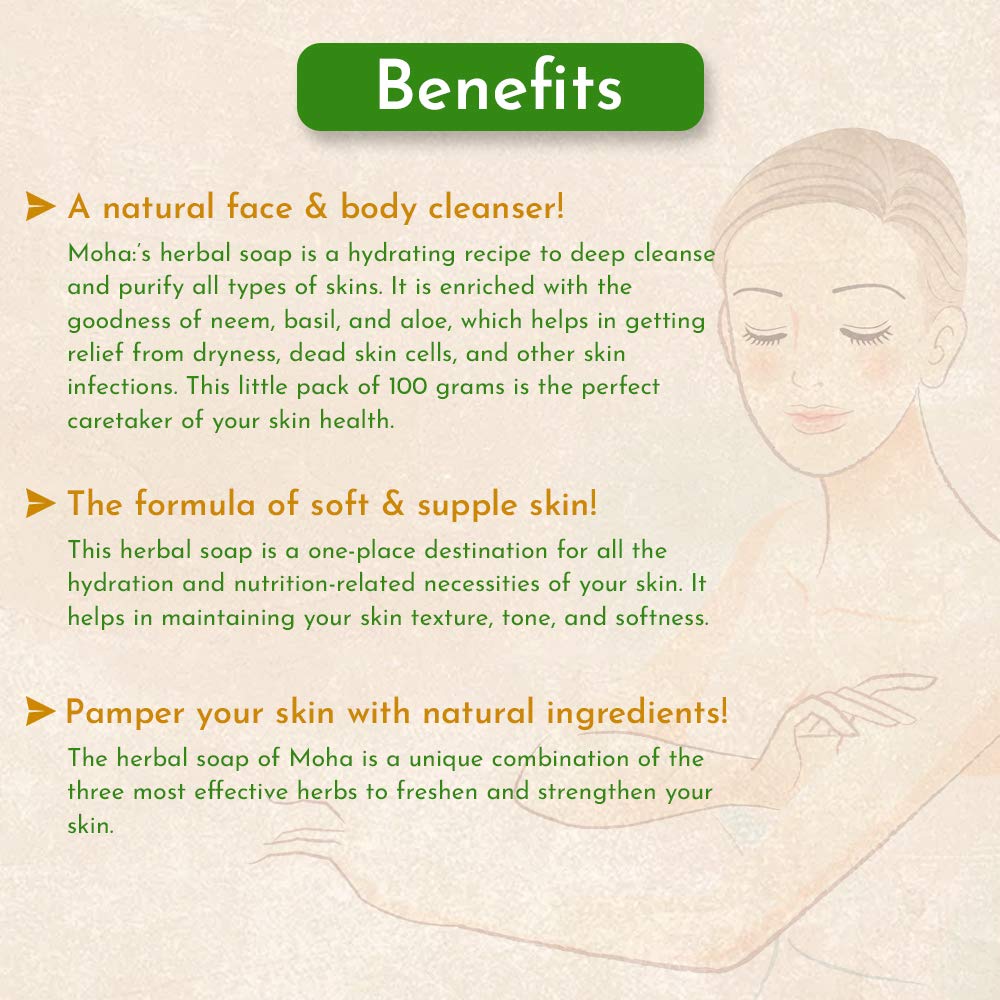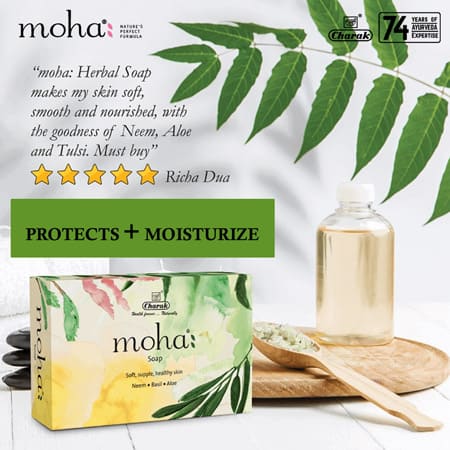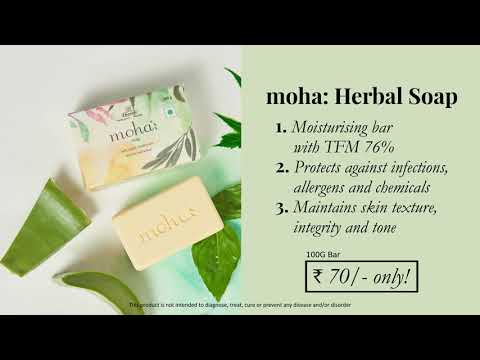 Herbal Soap
Herbal Soap cleanses your daily dirt and protects your skin from infections and breakouts. Enriched with anti-bacterial herbs like Neem, Tulsi & Aloe, moha
MRP inclusive of all taxes.
Earn
₹7.00
as Health Point.
PRODUCT DESCRIPTION
moha: Herbal Soap cleanses your daily dirt and protects your skin from infections and breakouts. Enriched with anti-bacterial herbs like Neem, Tulsi & Aloe, moha: Herbal Soap:
Reduces acne, blemishes, and spots
Prevents body odour
Maintains skin health and texture
Protects skin against infections, allergens and chemicals
moha: Herbal Soap is Grade -1 soap with TFM 76% which makes it a moisturizing bathing bar for the complete family and takes care of skin dryness in all seasons.
Regular soaps strip away skin's natural moisture but moha: Herbal Soap maintains the integrity and results in wonderfully soft, supple and healthy skin.
moha: Herbal Soap is a culmination of 74 years of Ayurvedic expertise of Charak Pharma and helps clean daily dirt and nourishes your skin revealing radiant, wonderfully supple and soft skin, daily. It is the best herbal soap in India for acne scars, pimples, body breakouts etc. made with natural ingredients like Aloe, Neem and Tulsi.
---
Neem is well known for natural antibacterial and anti-inflammatory properties. It guards against infections, prevents body odour and maintains skin health.
Tulsi, a rich source of Vitamin A and Vitamin C has excellent antioxidant, antibacterial, antiviral and antifungal properties. It helps prevent blackheads, relieve skin infections and maintain skin integrity. It also helps in healing acne and scars.
Aloe Vera packed with multi-vitamins and antioxidants, helps to retain skin's natural moisture, enhances skin elasticity and keeps the dryness away. It is also a natural UV protector and protects skin from harsh sun damages and helps soothe sunburns.
moha: Neem Tulsi Herbal Soap for is best recommended for skin acne, scars etc. and is a complete family soap with no Triclosolan or any other harsh chemicals.