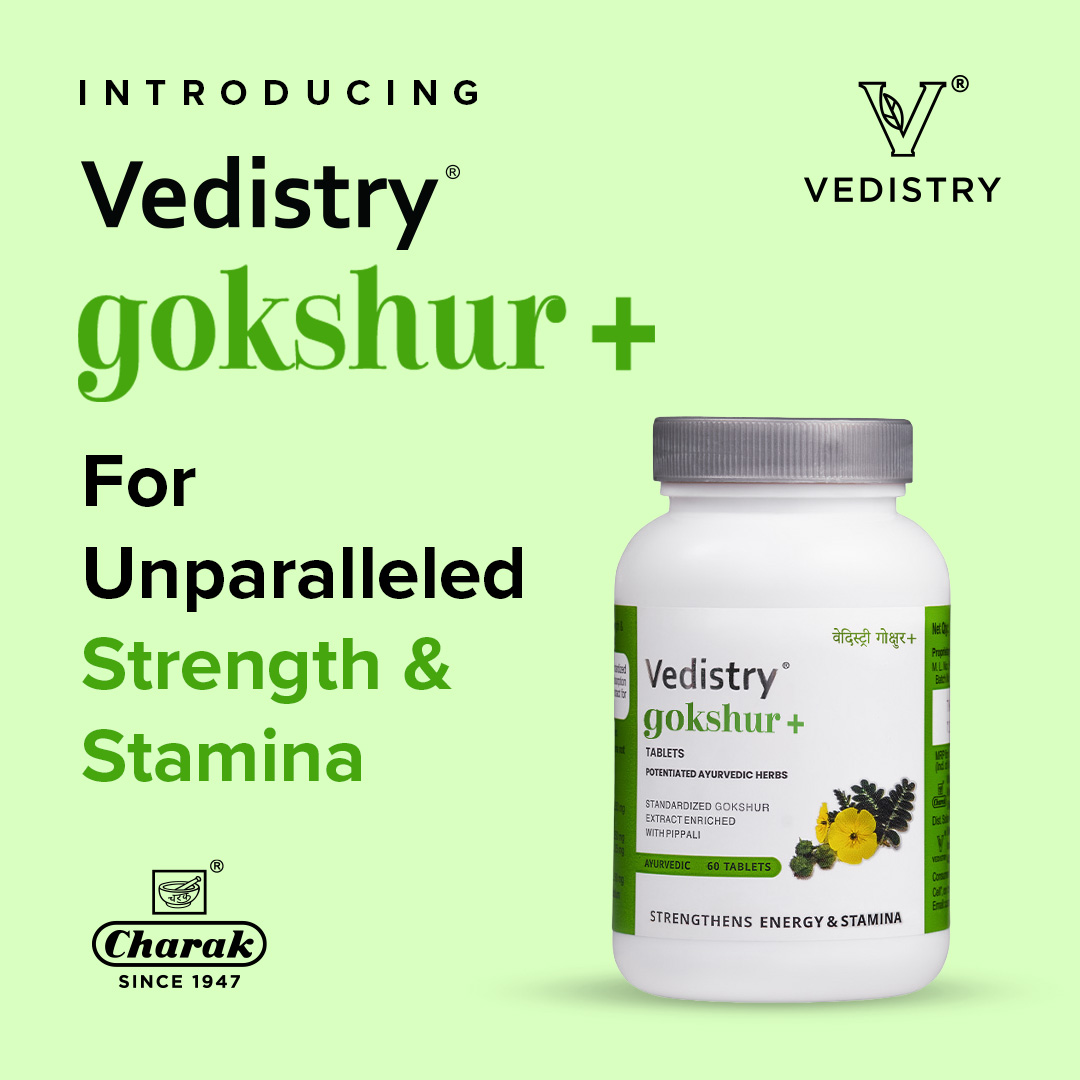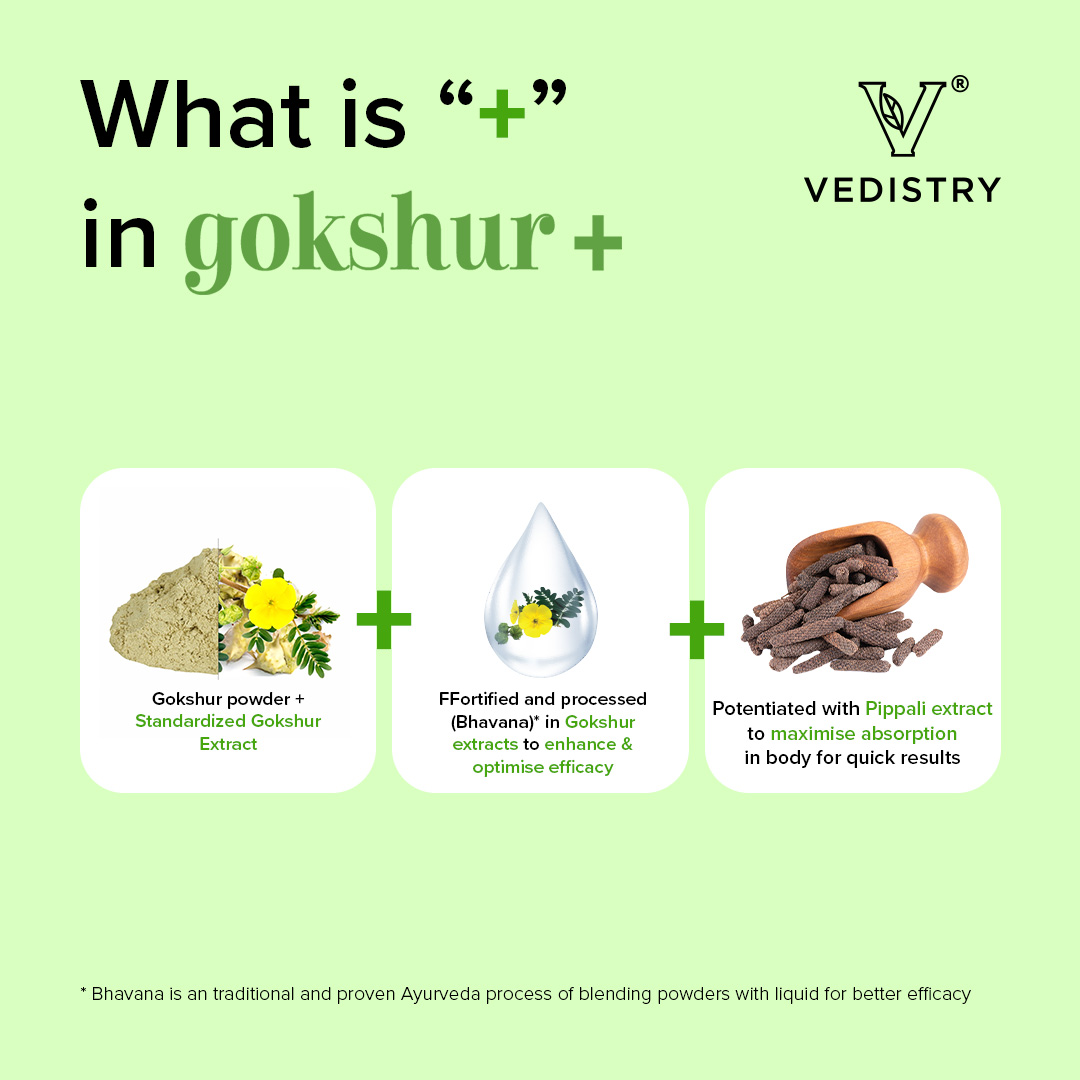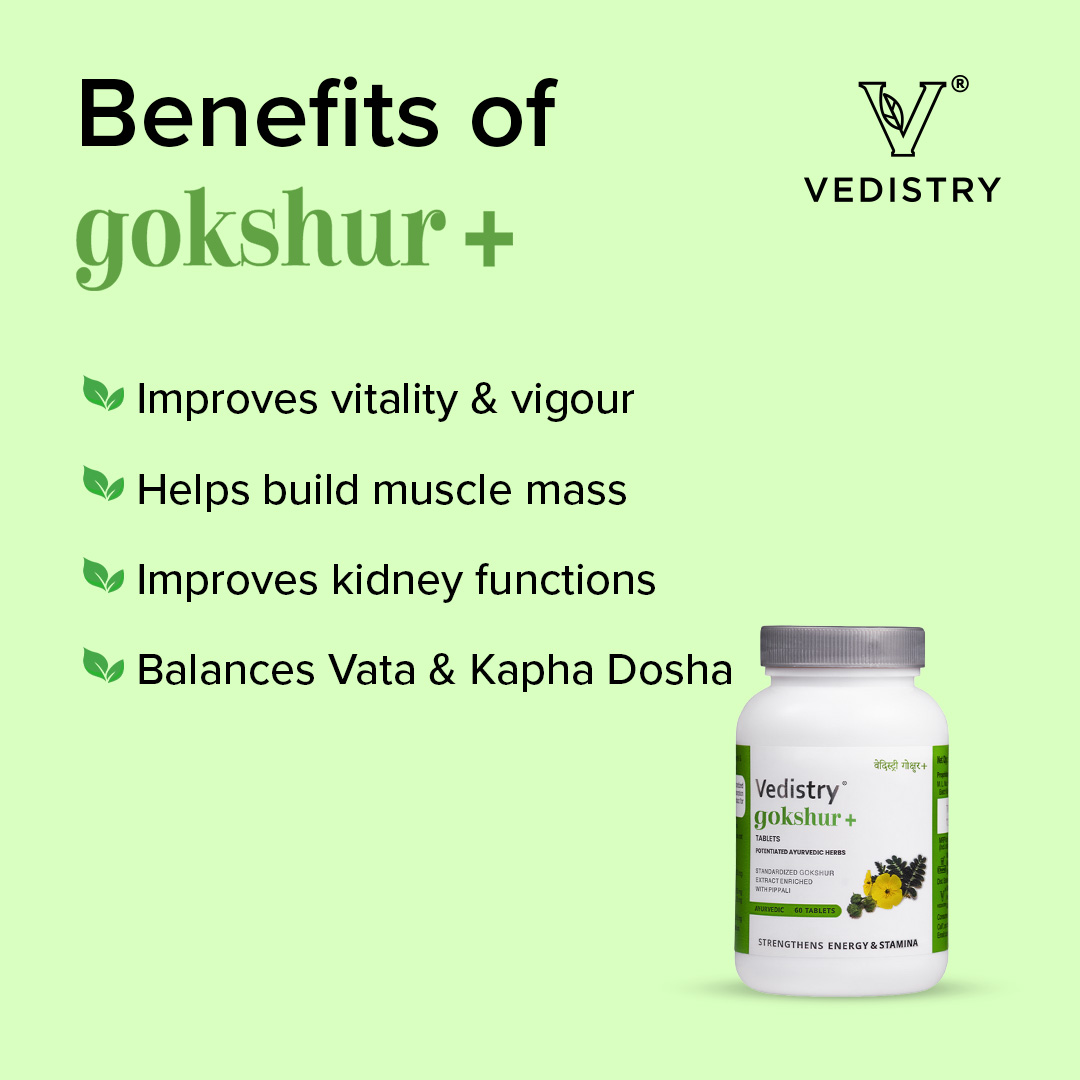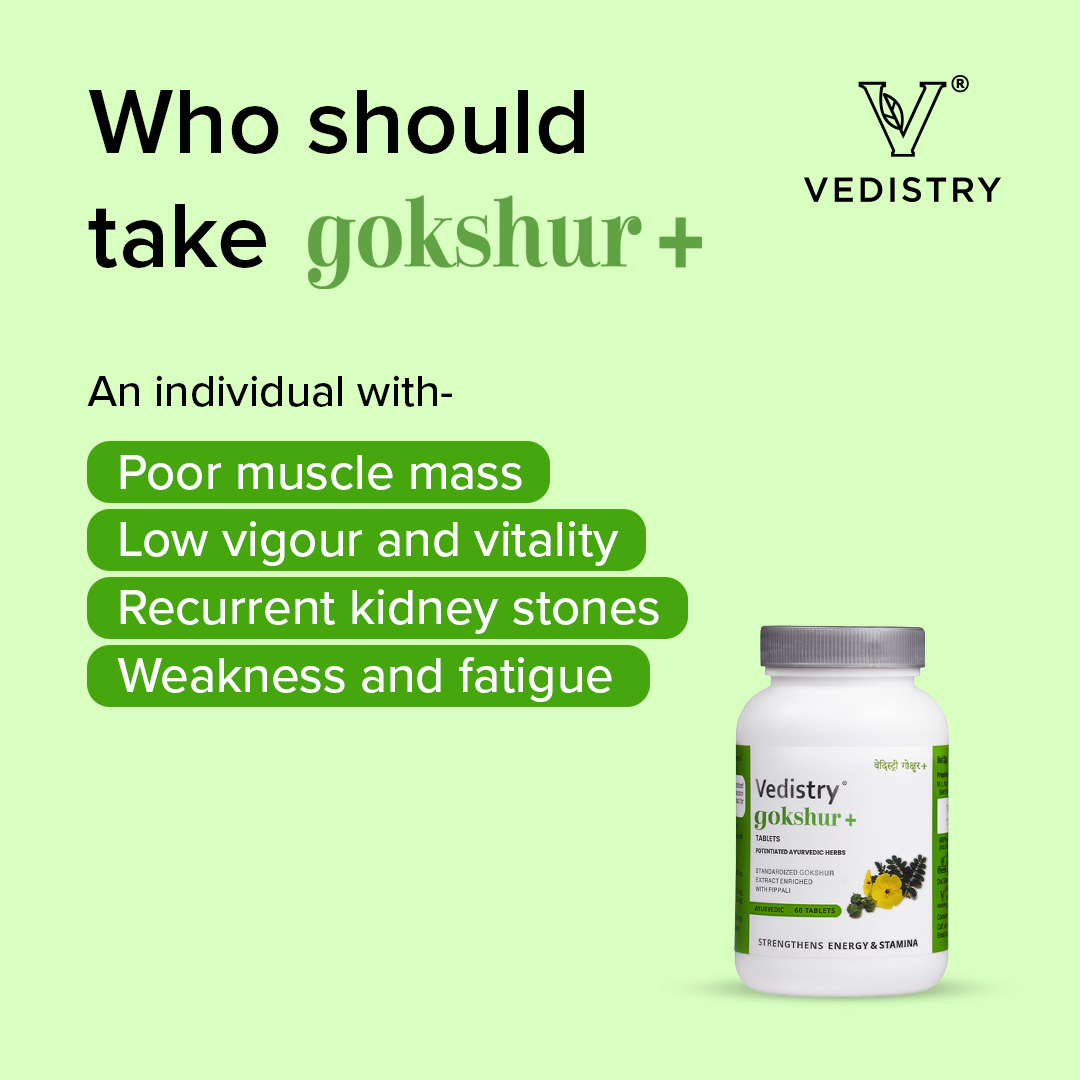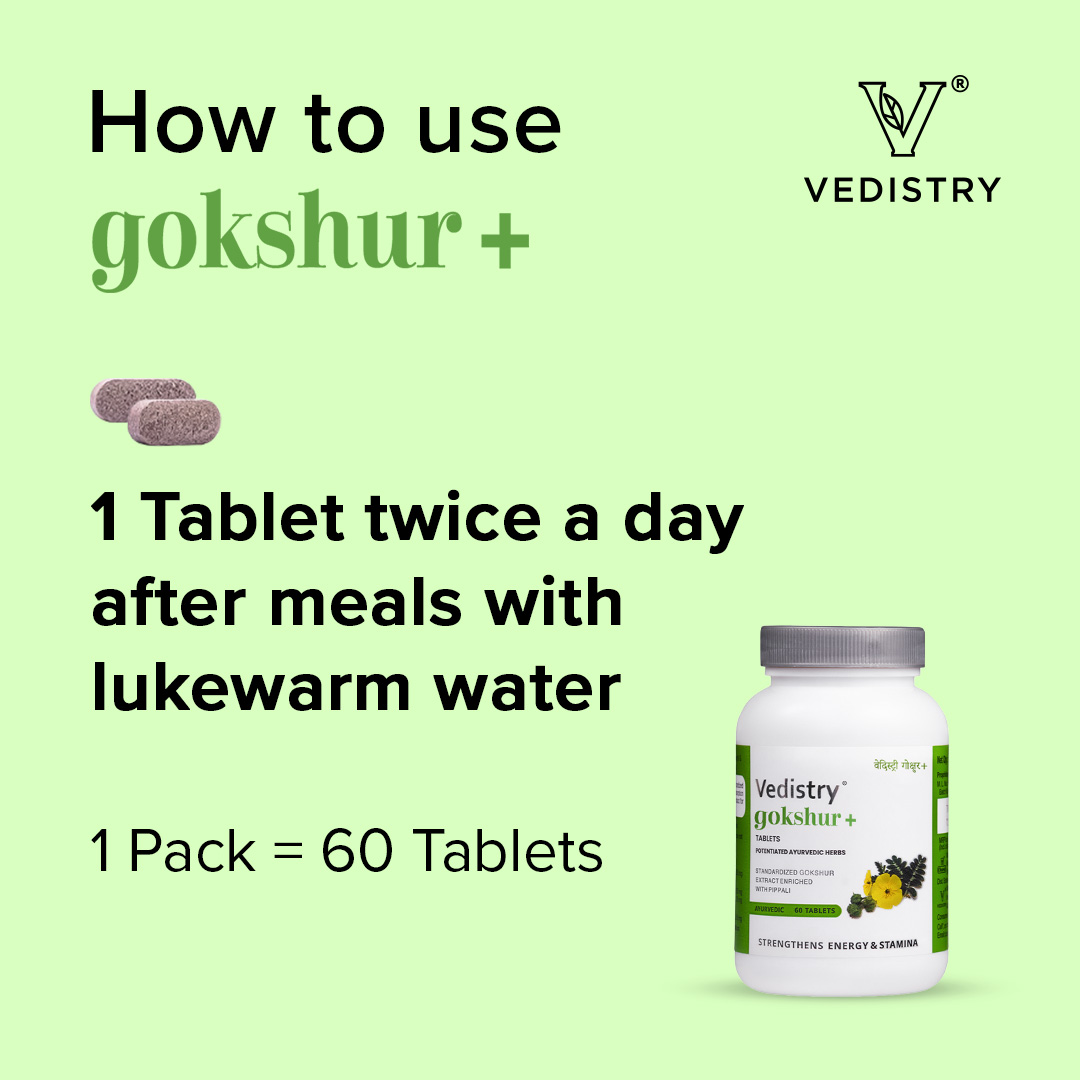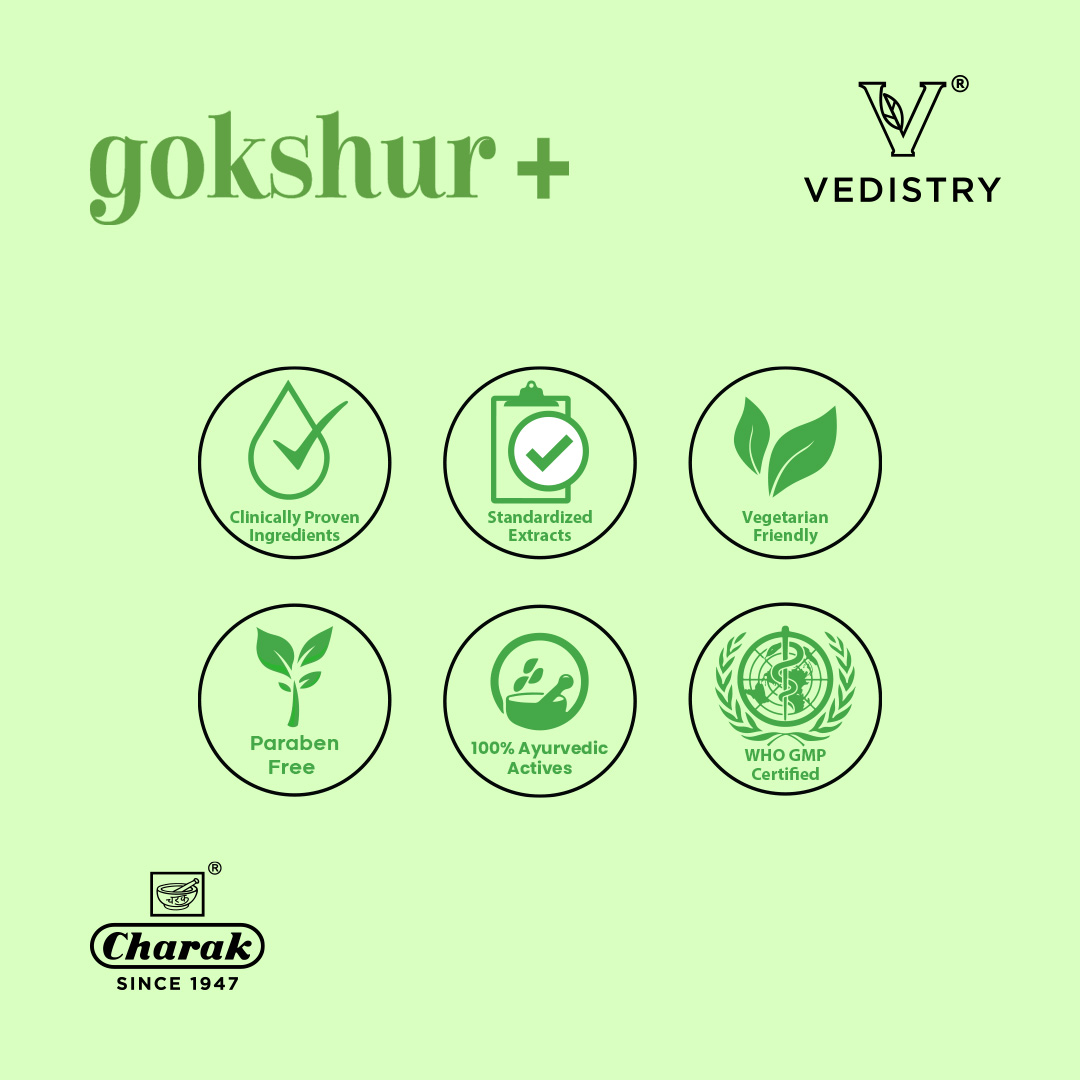 Gokshur+ Tablets
Boost your energy levels with the natural Ayurvedic supplement Gokshur+ Tablets. Increase vitality, endurance, and general wellbeing. Get it now to live a more energetic life!
MRP inclusive of all taxes.
Earn
₹14.00
as Health Point.
PRODUCT DESCRIPTION
Gokshur+ Tablets
Gokshur+ Tablets are a premium Ayurvedic supplement designed to boost general vitality and energy levels. Discover the holistic power of these tablets. Natural body and mind invigoration is the aim of this herbal blend, which is derived from the best Gokshura extracts.
Our standardized extract of Gokshur and Pippali bolsters energy and vitality, encourages the growth of muscle mass, strengthens kidney function, and keeps the Vata and Kapha Doshas in balance.
Key Benefits:
Boost Energy: Gokshur+ Tablets are designed to increase your energy and stamina levels, encouraging a livelier and more active lifestyle.
Vitality Support: You will feel revitalized and renewed thanks to the synergistic effects of our carefully chosen ingredients, which support overall vitality.
Ayurvedic Excellence: Gokshur+ Tablets, which draw inspiration from traditional Ayurvedic practices, leverage the potency of natural ingredients for overall well-being.
Ingredients:
· Gokshur
· Pippali
Usage Instructions:
To get the best effects, take Gokshur+ Tablets as prescribed. Include in your daily regimen for ongoing vitality and energy.
Utilize Gokshur+ Tablets to unleash the potential of Ayurveda. Purchase now to start your path to a more energetic, healthier version of yourself!
Convenient and Easy to Incorporate:
It's simple to increase your vitality with Gokshur+ Tablets. The easy integration into your daily routine is made possible by the tablet form. Take it with water or your preferred beverage to enjoy the hassle-free benefits.
Additional Product Information:
Why Gokshur+ Tablets?
Gokshur+ Tablets are distinguished by their dedication to authenticity and quality. Our recipe is based on age-old Ayurvedic knowledge and combines cutting-edge research with time-honored methods to produce a supplement that genuinely works. To ensure that each tablet provides the full benefits of Gokshura and other carefully chosen ingredients, we place a high priority on purity and potency.
Natural Ingredients for Optimal Results:
Gokshur+ Tablets feature a powerful blend of natural ingredients, including Gokshura Extract and other Ayurvedic herbs known for their energy-boosting properties. These ingredients work together harmoniously to provide comprehensive support for your vitality and well-being.