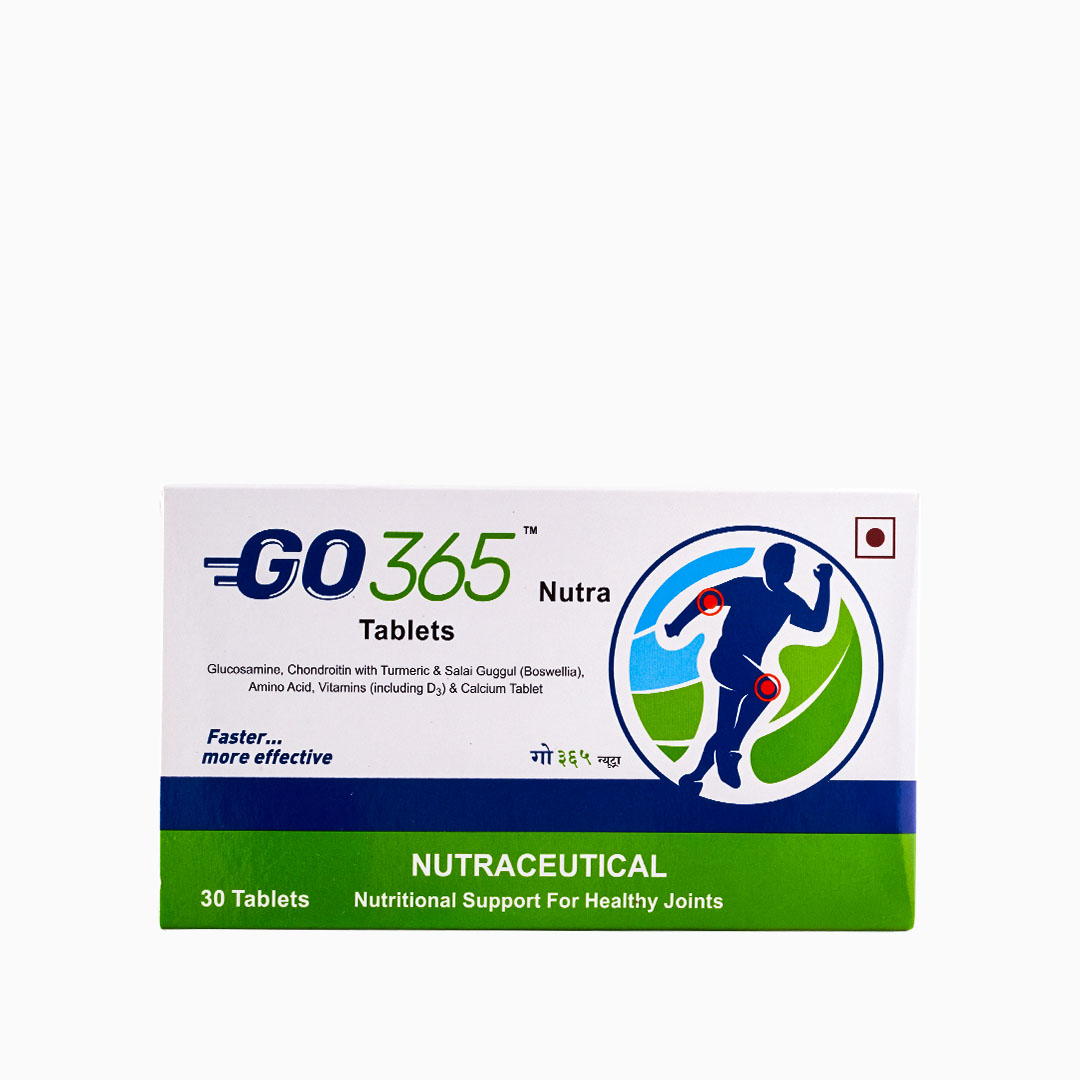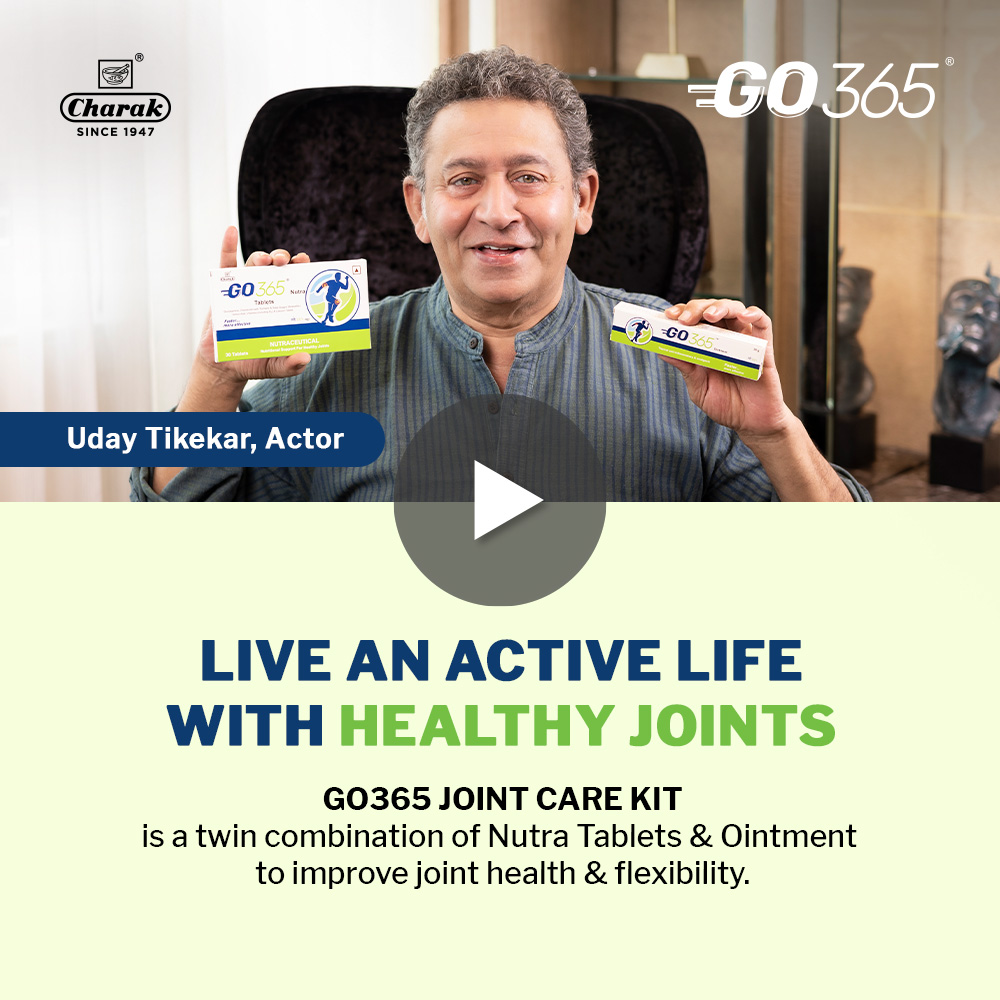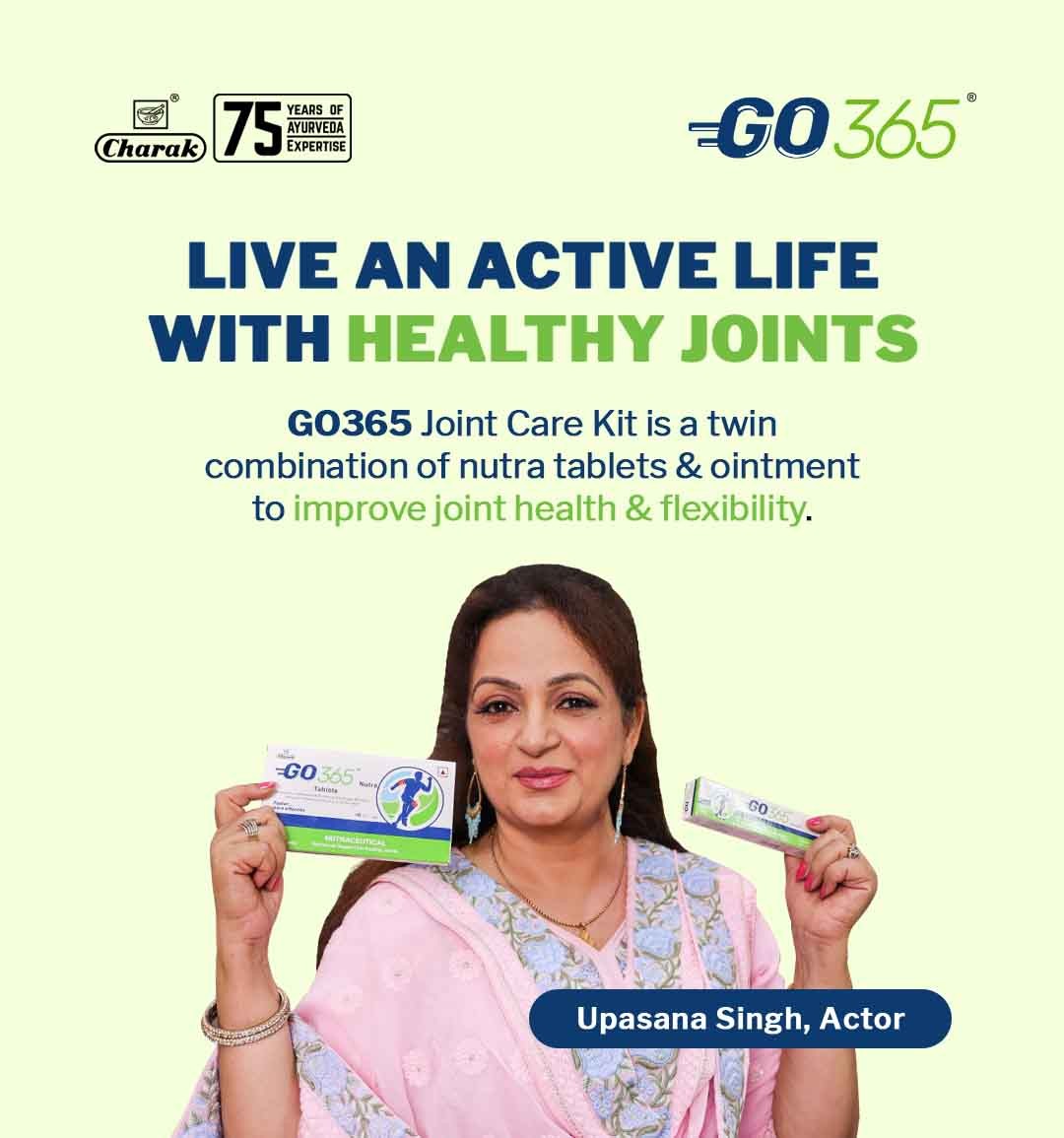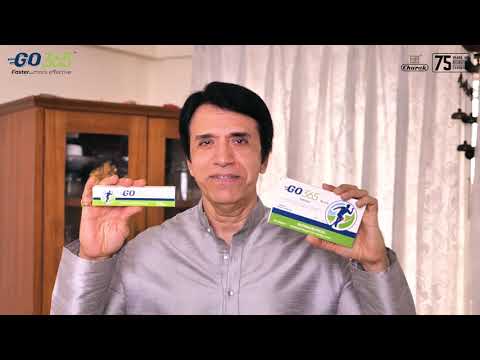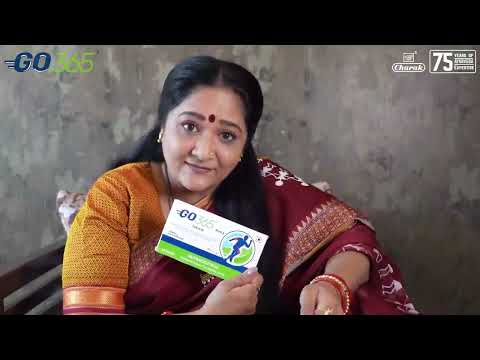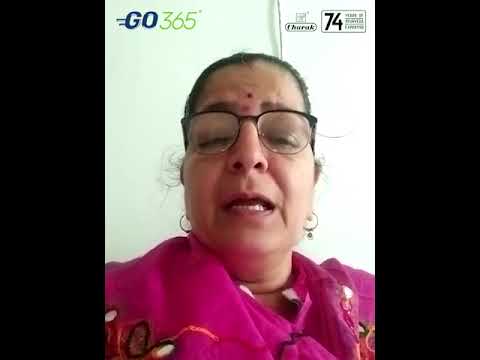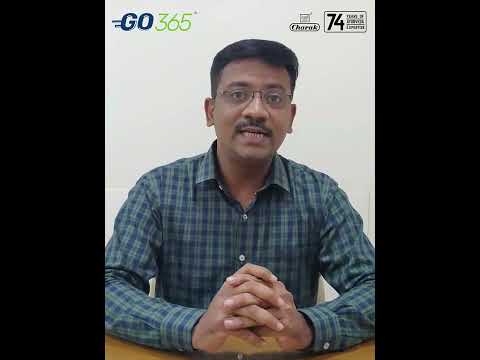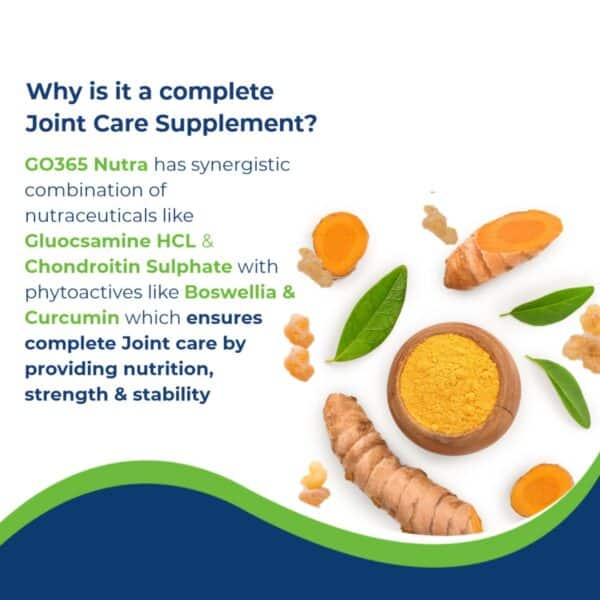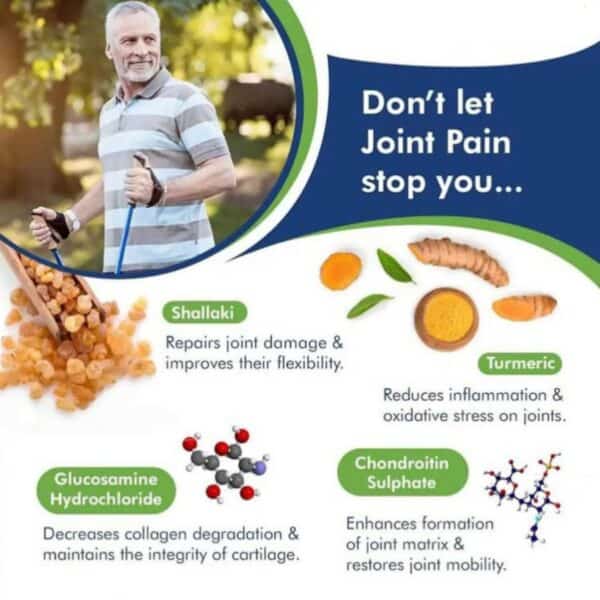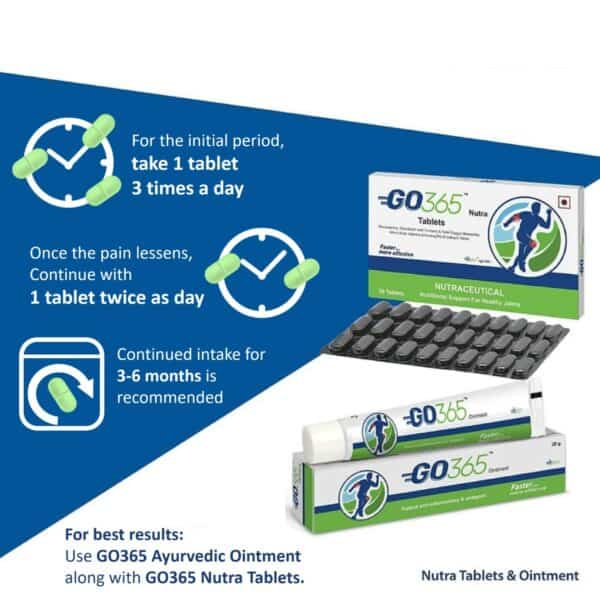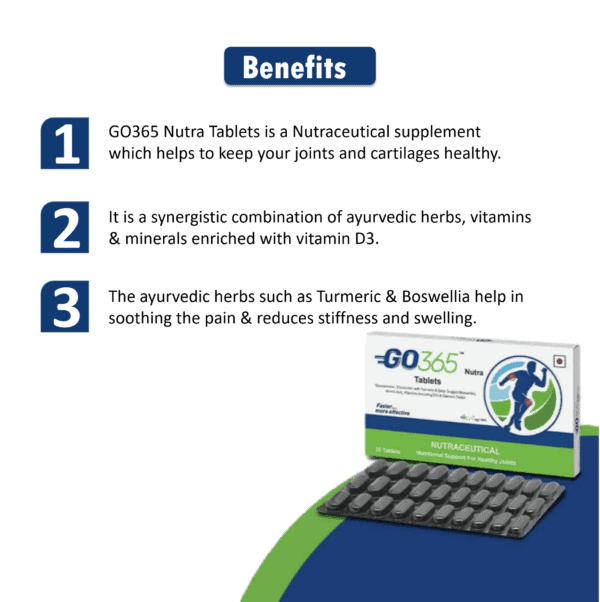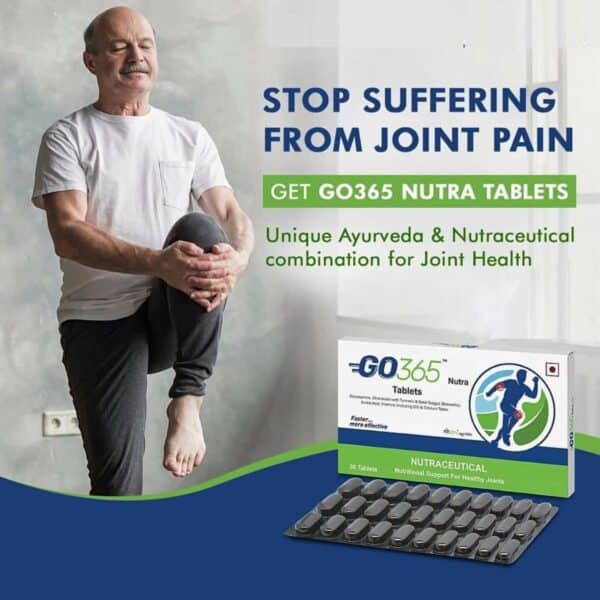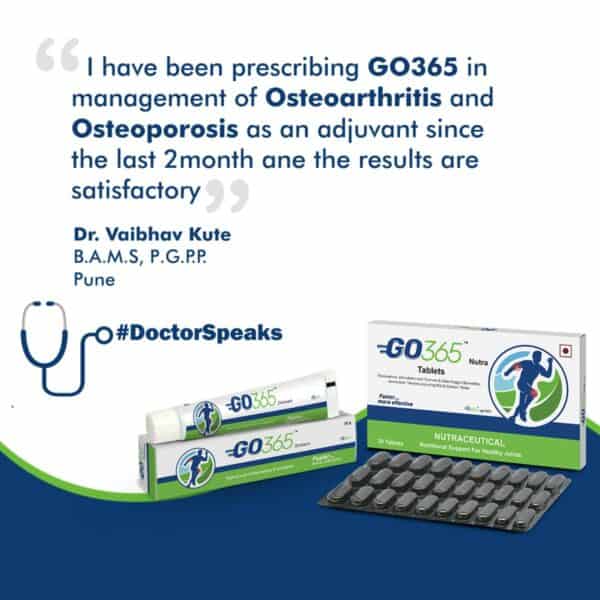 GO365 Nutra Tablet
Effective Combination of Herbs & Nutrients For Joint Strength, Mobility and Flexibility
MRP inclusive of all taxes.
Earn
₹45.00
as Health Point.
PRODUCT DESCRIPTION
GO365 Nutra from Charak Pharma are joint care ayurvedic tablets enriched with of ayurvedic herbs, nutraceuticals, vitamins and minerals.

These are joint relief tablets that help reduce inflammation and prevent cartilage degradation.

It is unique combination of powerful ayurvedic herbs and nutraceuticals which not only acts as joint & cartilage support but it also works as joint pain relief tablets for chronic pain, stiffness and swelling.

GO365 joint care ayurvedic tablets helps in maintaining joint and cartilage health.

These joint relief tablets are a rich source of nutraceuticals, like Glucosamine HCl, chondroitin sulfate, Vitamins C, D3, E, and calcium carbonate.

These joint care ayurvedic tablets grease the tired joints for pain-free functioning, bringing down the possibilities of joint damage.





Benefits:
Helps reduce joint pain and inflammation.

Helps reduce joint stiffness.

Helps improve flexibility and mobility of the joint.

Synergistic combination of herbs and nutraceuticals.

Dosage: Initiate supplementation with 1 tablet three times a day. Once the pain is reduced, continue 1 tablet two times a day


For Better results, use GO365 Ointment along with GO365 Tablets.
Continued intake for 3 to 6 months is recommended.