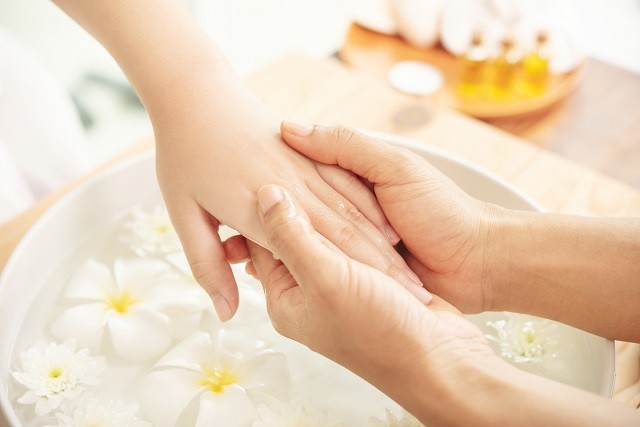 When was the last time you pampered your hands?
Daily exposure to water, harsh detergents, soaps, dry air and heat often leads to dull, dry, rough, creasy, scaly hands and broken nails.
Your caring hands also deserve to be cared for and pampered with a hand spa treatment. Why spend a lot of money or time on expensive hand spa treatments at the salon when you can pamper your hands at home with simple kitchen ingredients in 4 easy steps?
Here are those 4 Easy steps of a Do-it-yourself Hand Spa:
STEP 1:
Take a big bowl of warm water. Squeeze about half a lemon and add some sea salt to this water. Soak your hands in it for about 10 minutes.
Sea salt helps you to relax and also helps relieve pain and swelling, if any. Sea salt also improves blood circulation. Lemon juice, rich in anti-oxidants helps to improve skin tone. Your softer hands will be prepped up for the next step of this hand spa treatment.
STEP 2:
Remove your nail polish with a nail polish remover. Shape your nails as you like by clipping  & filing them.
This step is important as it will give a cleaner, healthier and neater look to your hands. Shorter nails are also less likely to accumulate dirt and germs.
STEP 3: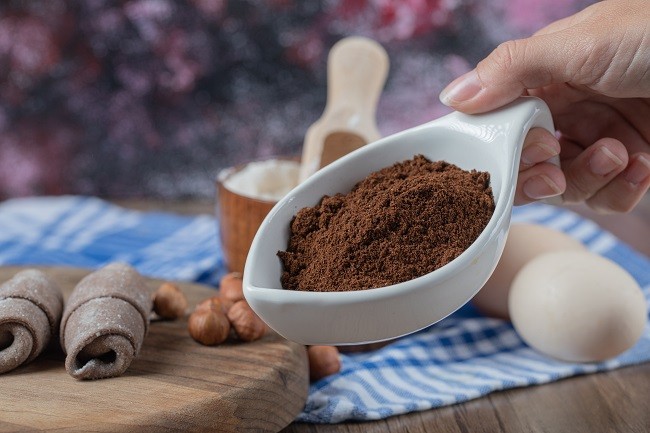 Mix 1 tablespoon of coarse sugar powder or coffee powder, 2 teaspoons of honey and a few drops of coconut oil or almond oil. Apply this mixture to your hands and gently scrub it in a circular motion for about 5 minutes. Wash it off with plain water and pat dry with a clean towel.
This is a great exfoliating mix to remove dead skin cells and deep-seated dirt as well as to pamper your hands at home. The gentle massage will also improve blood circulation. This scrub will give you radiant and softer hands.
STEP 4:
Now it's time to nourish your hands! Gently massage moha: Nail care cream around your nails and nail beds. Do not forget to apply moha: Moisturizing lotion on your hands to lock in the hydration that your skin needs. You can complete your hand Spa treatment by applying your favorite nail color!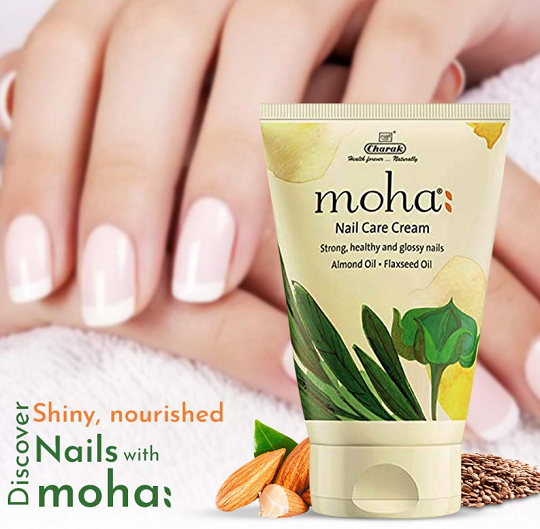 Vedistry: Nail care cream is enriched with Flaxseed oil and Almond oil that not only soften the cuticles but also strengthen your nails. Also moha: Moisturizing lotion packed with the goodness of Aloe vera, Almond oil and Sunflower oil will nourish, hydrate and protect your hands.
With these 4 Easy steps of Do-it-yourself Hand Spa, pamper your hands at home and flaunt your cleaner, healthier, radiant and softer hands!
Disclaimer: This content including advice provides generic information only. It is no way a substitute for qualified medical opinion. Always consult your doctor if suffering from any disease. Vedistry Pvt. Ltd. does not claim responsibility for this information.