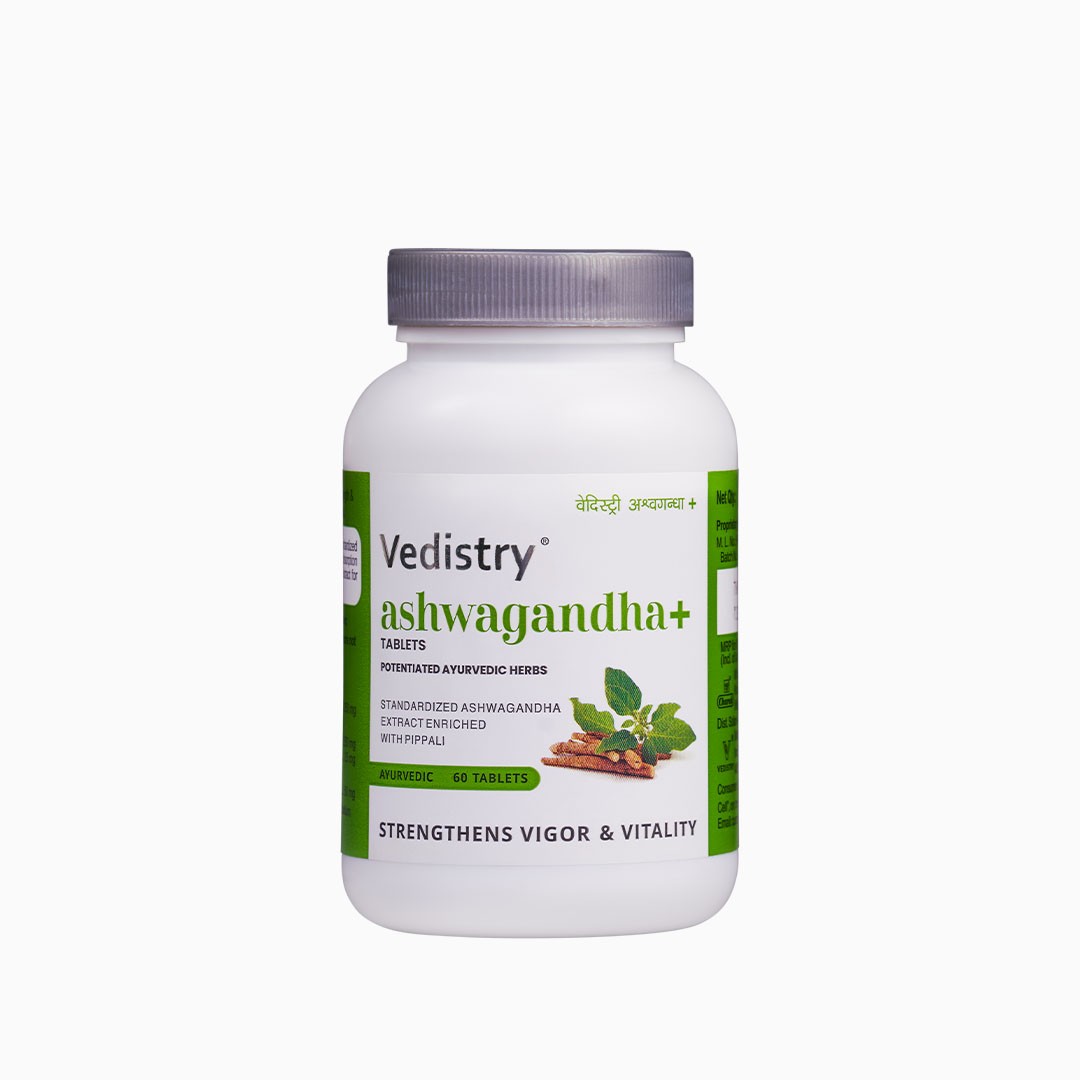 Vedistry Ashwagandha+
Earn
₹44.00
as Health Point.
Vedistry's Ashwagandha + is an Ayurvedic Energizer to elevate energy levels and stamina. With its powerful adaptogenic properties, Ashwagandha helps the body cope with stress and improves sleep quality. It is a natural way to improve vitality, vigour and overall health. It comes with the 'Plus' factor of Fortification and Potentiation to maximize benefits.
Vedistry Ashwagandha+ is made with 300 mg of Standardized Ashwagandha Extracts and 250 mg of Best Quality Ashwagandha powder. 'Fortification' is done by the Ayurvedic 'Bhavana' process of blending them with Ashwagandha extracts to enhance efficacy. Also, it is Potentiated with Pippali extract containing Piperine to improve absorption for quick results.


Standardised extracts of Ashwagandha and Pippali
Improves energy and strength

Improves sleep quality

Improves testosterone level

Improves vitality and vigour
Ingredients -
Ashwagandha , Pippali
Dosage - 1 tablet twice daily with lukewarm water
₹897.00
MRP inclusive of all taxes.
---
Description
Key Ingredients
FAQs
Reviews