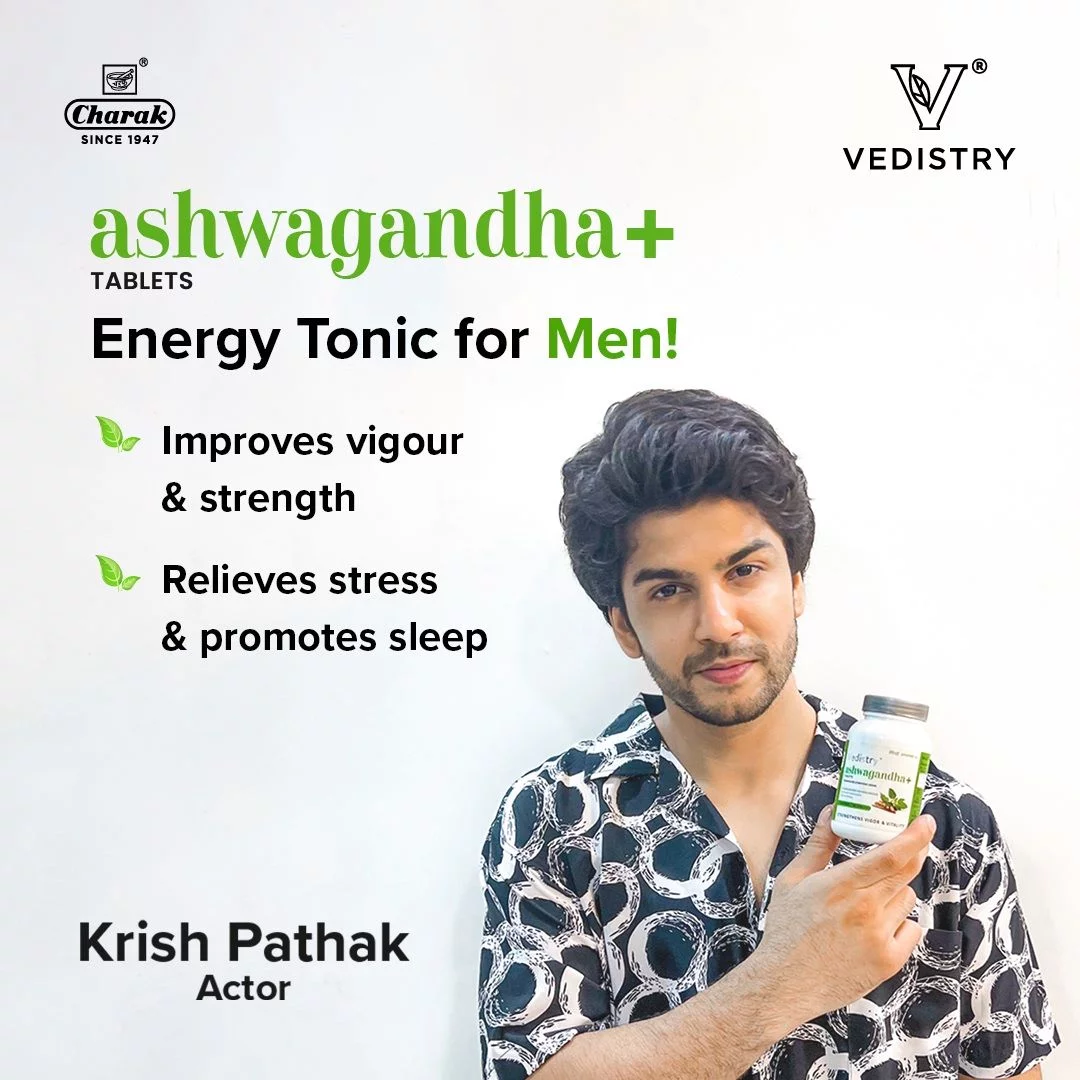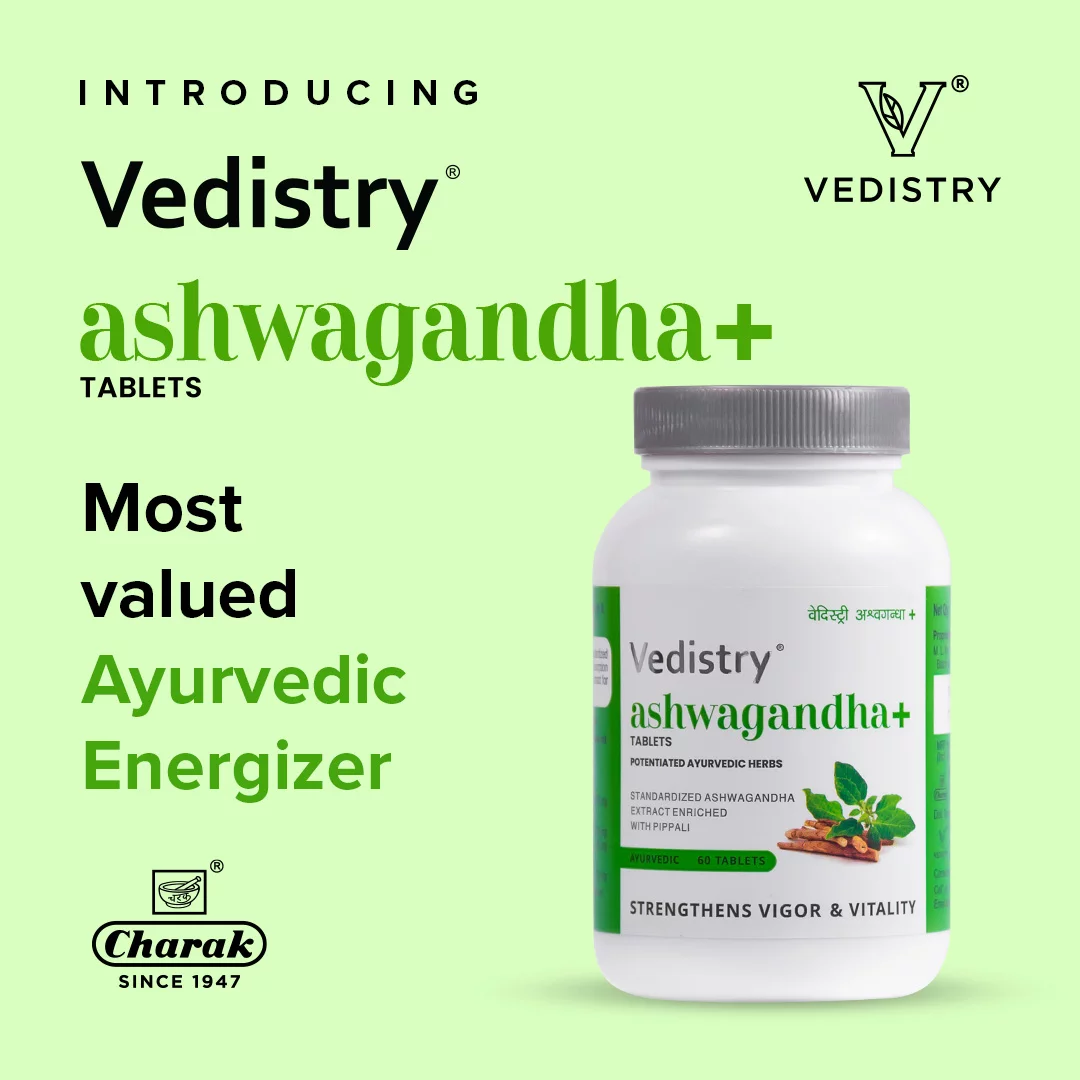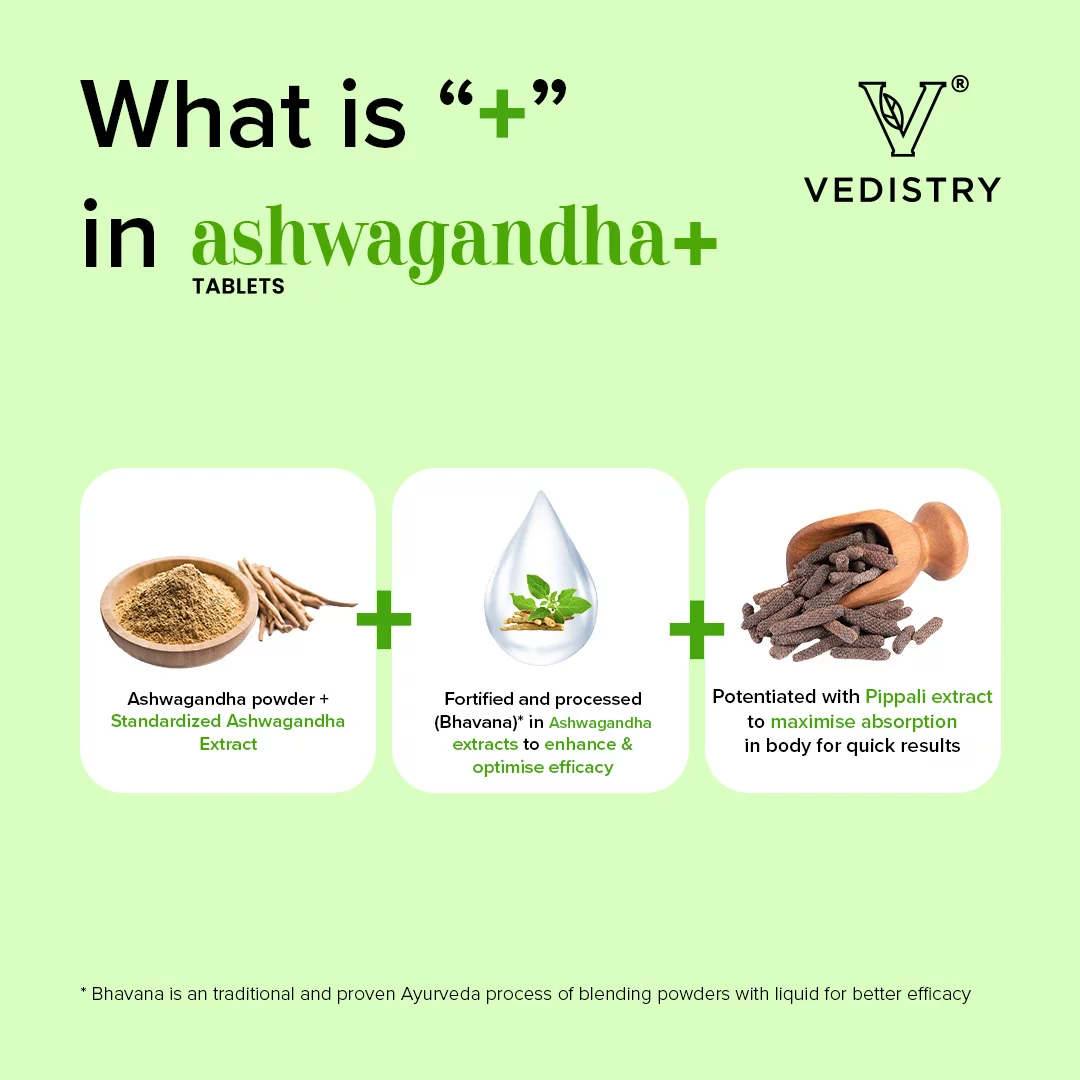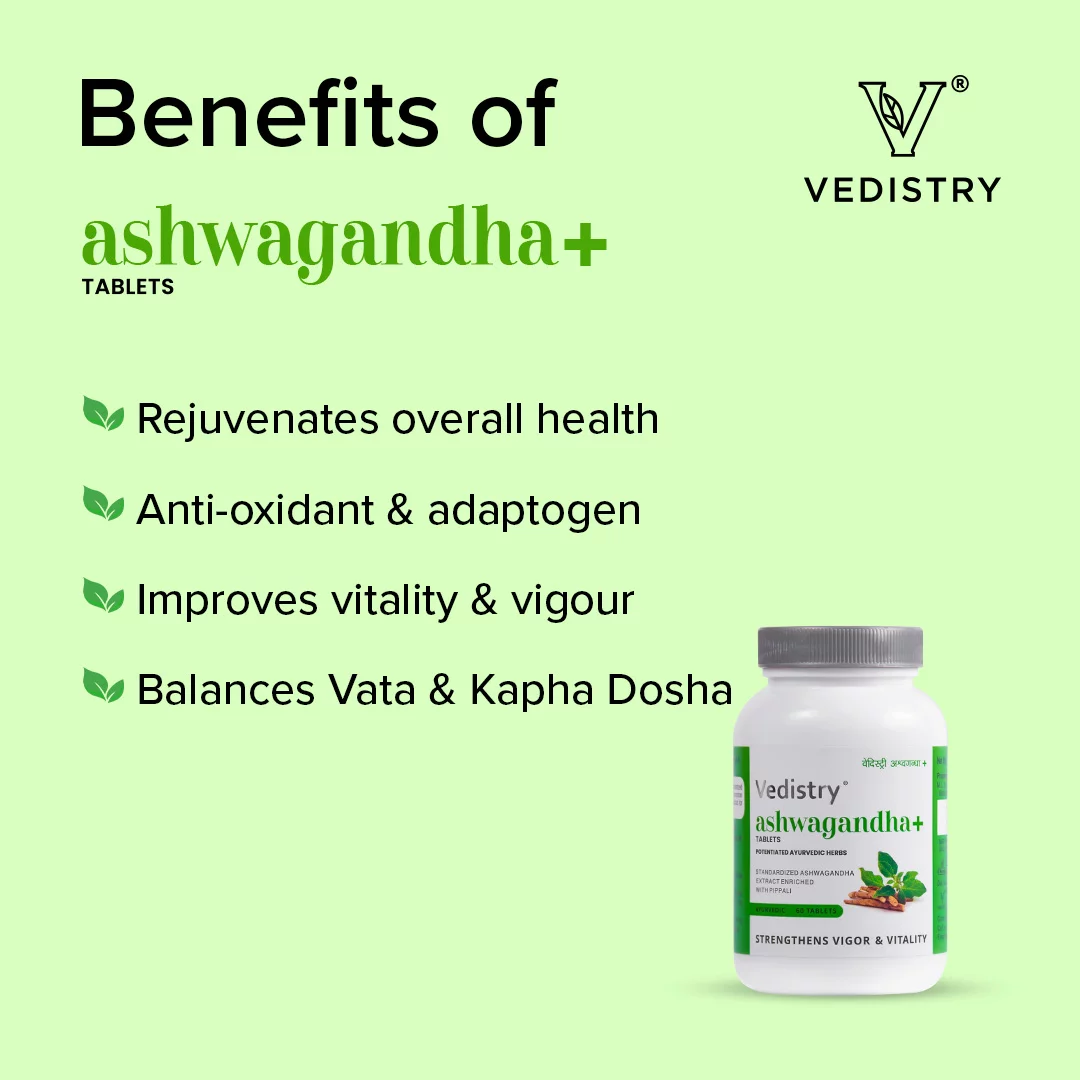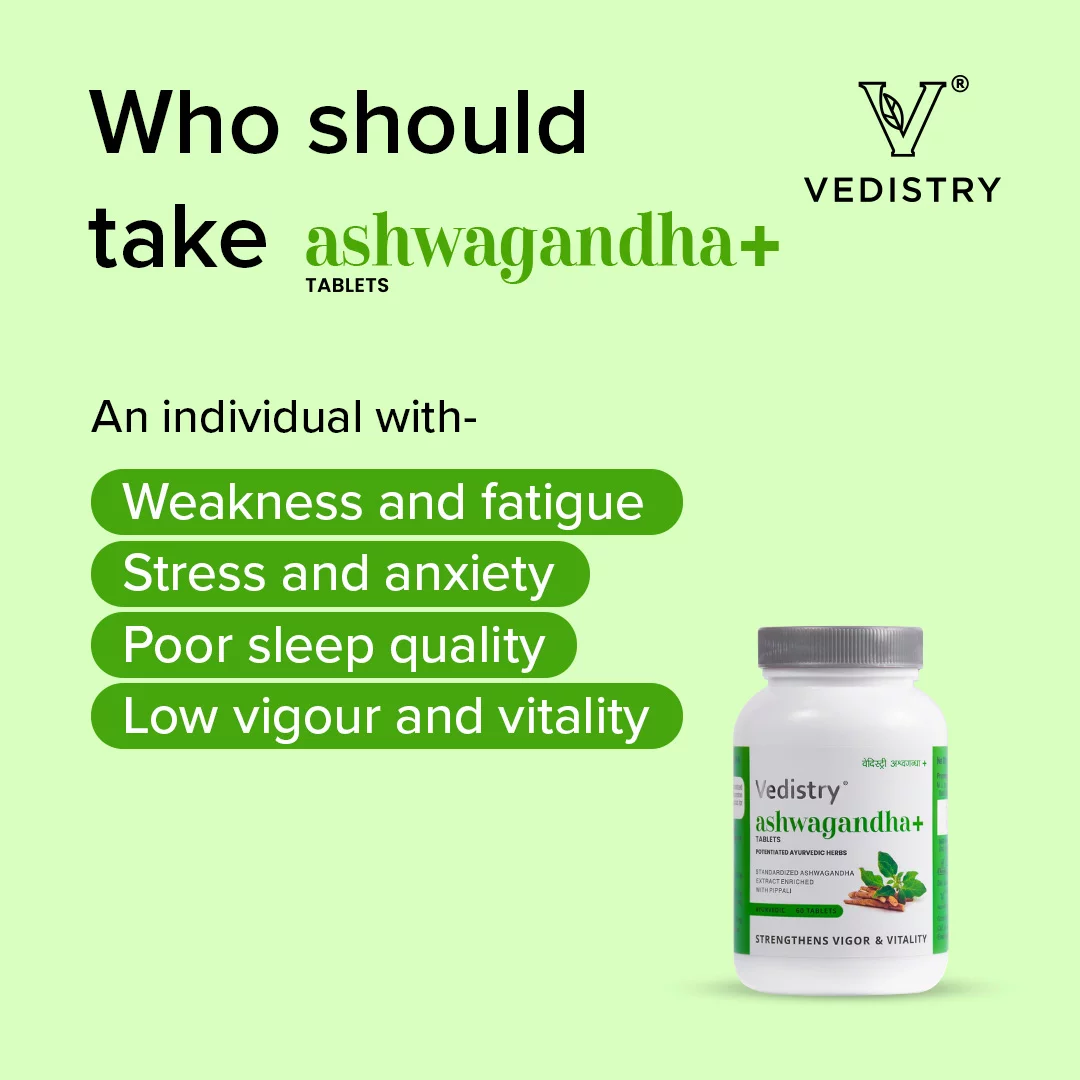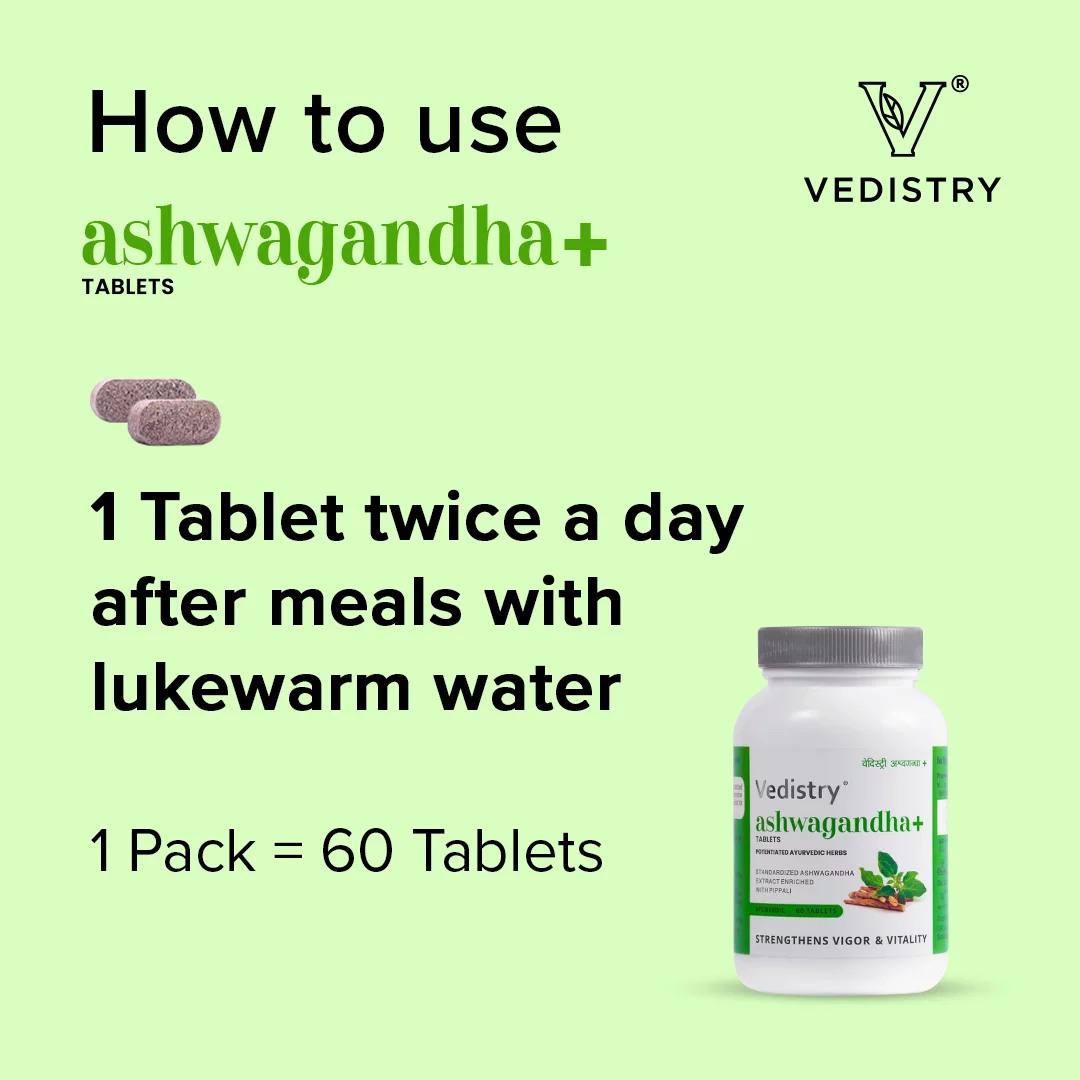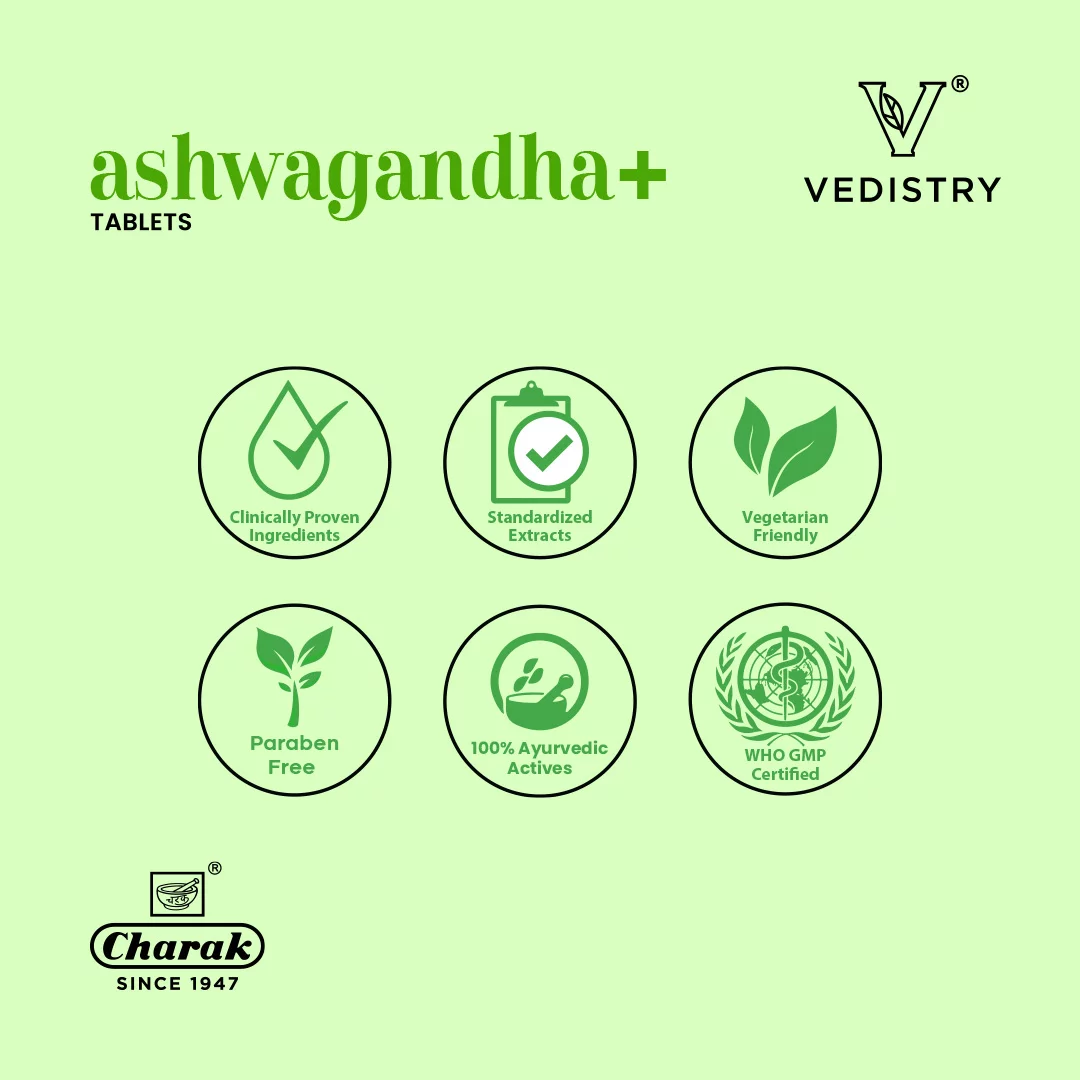 Ashwagandha+ Tablets
Ashwagandha+ Tablets: A natural way to boost energy and relieve stress. Using adaptogenic herbs, this Ayurvedic supplement promotes overall wellbeing, increased energy, and a balanced mood. Take your daily routine to the next level with Ashwagandha+'s holistic benefits.
MRP inclusive of all taxes.
Earn
₹15.00
as Health Point.
PRODUCT DESCRIPTION
Ashwagandha+ Tablets
Presenting Ashwagandha+ Tablets: a comprehensive strategy for vigor and stress alleviation. This carefully crafted Ayurvedic supplement boosts your general well-being by combining complementary herbs with the adaptogenic properties of ashwagandha.
Renowned in Ayurveda, ashwagandha is known for its adaptogenic qualities, which support relaxation and help the body cope with stress. Our Ashwagandha+ Tablets maximize the benefits of this age-old herb by combining a beneficial combination of organic ingredients.
Key Benefits:
· Supports stress relief and relaxation
· Boosts energy and vitality
· Promotes overall well-being
· Harnesses the power of ashwagandha and adaptogenic herbs
Include Ashwagandha+ Tablets in your daily regimen to help you face life's obstacles with vigor and resilience. Accept the all-encompassing advantages of Ayurveda in the handy tablet format.
Ingredients:
· Ashwagandha
· Pippali
Our tablets are potent and effective because they contain a premium blend of ashwagandha and complementary herbs. High-quality components for a more balanced, healthier you.
Directions for Use:
For best results, take two Ashwagandha+ Tablets daily with water. Incorporate to reap the benefits of Ayurvedic wisdom into your wellness routine.
Additional Product Information:
What is Ashwagandha+ tablets?
This supplement is made to help your body recover from the negative effects of modern stressors while boosting vitality. Ashwagandha+ tablets have the potential to improve mood balance, increase focus, and boost energy levels.
Ashwagandha+ Tablets support mental clarity and focus, which goes beyond stress relief to contribute to a balanced lifestyle. Feel a surge of energy that gives you the strength and vitality to take on obstacles. This supplement is meant to be a helpful ally on your path to overall health and wellbeing.