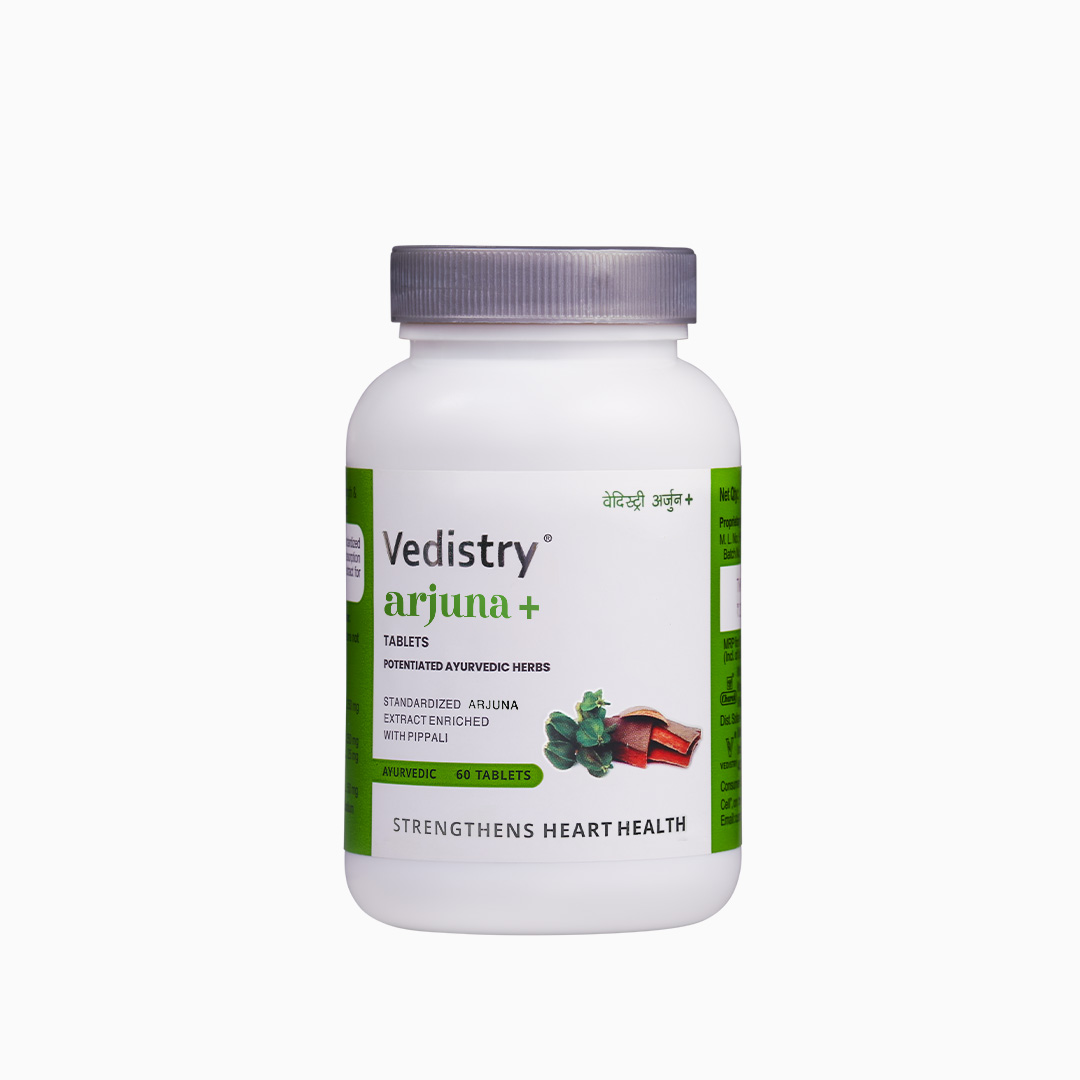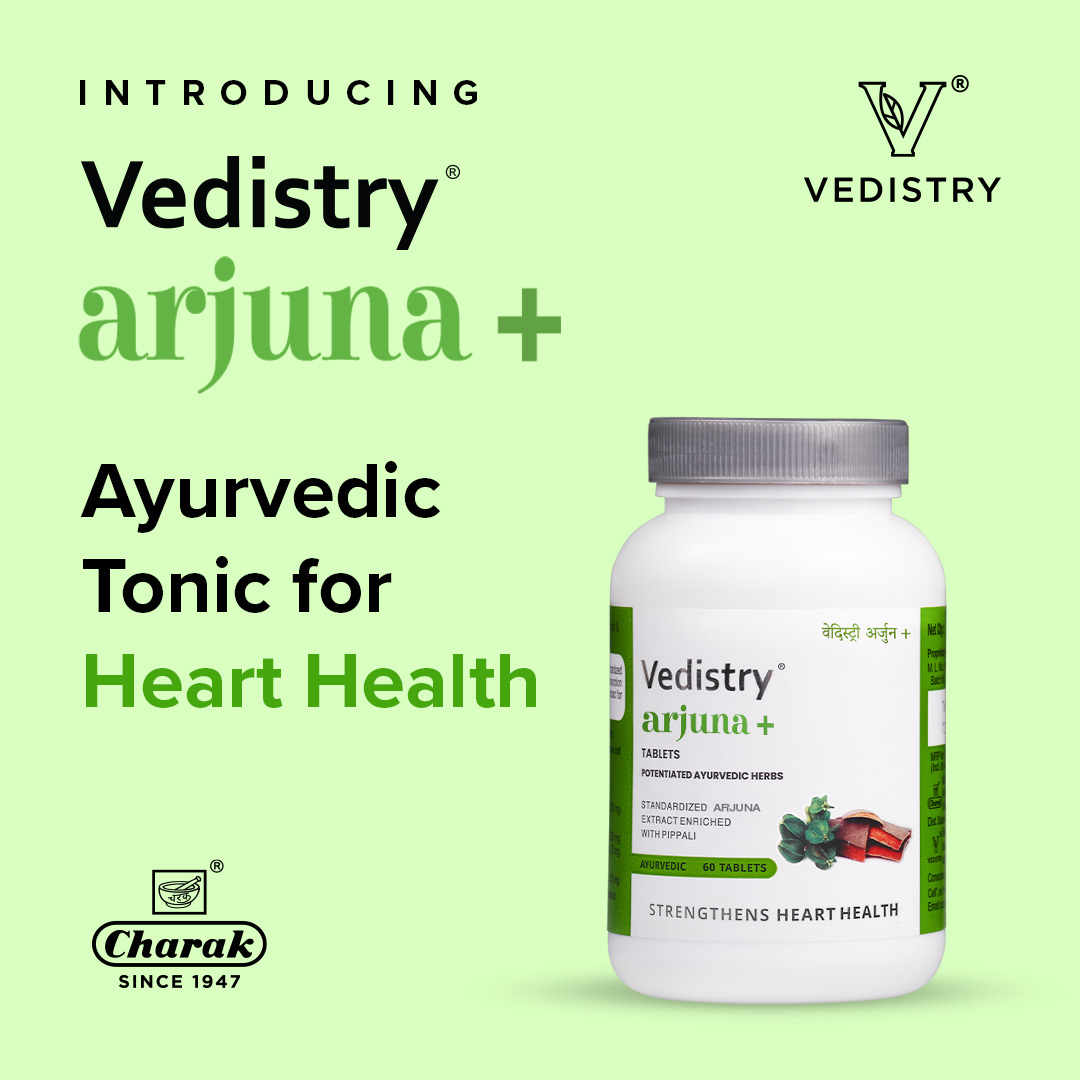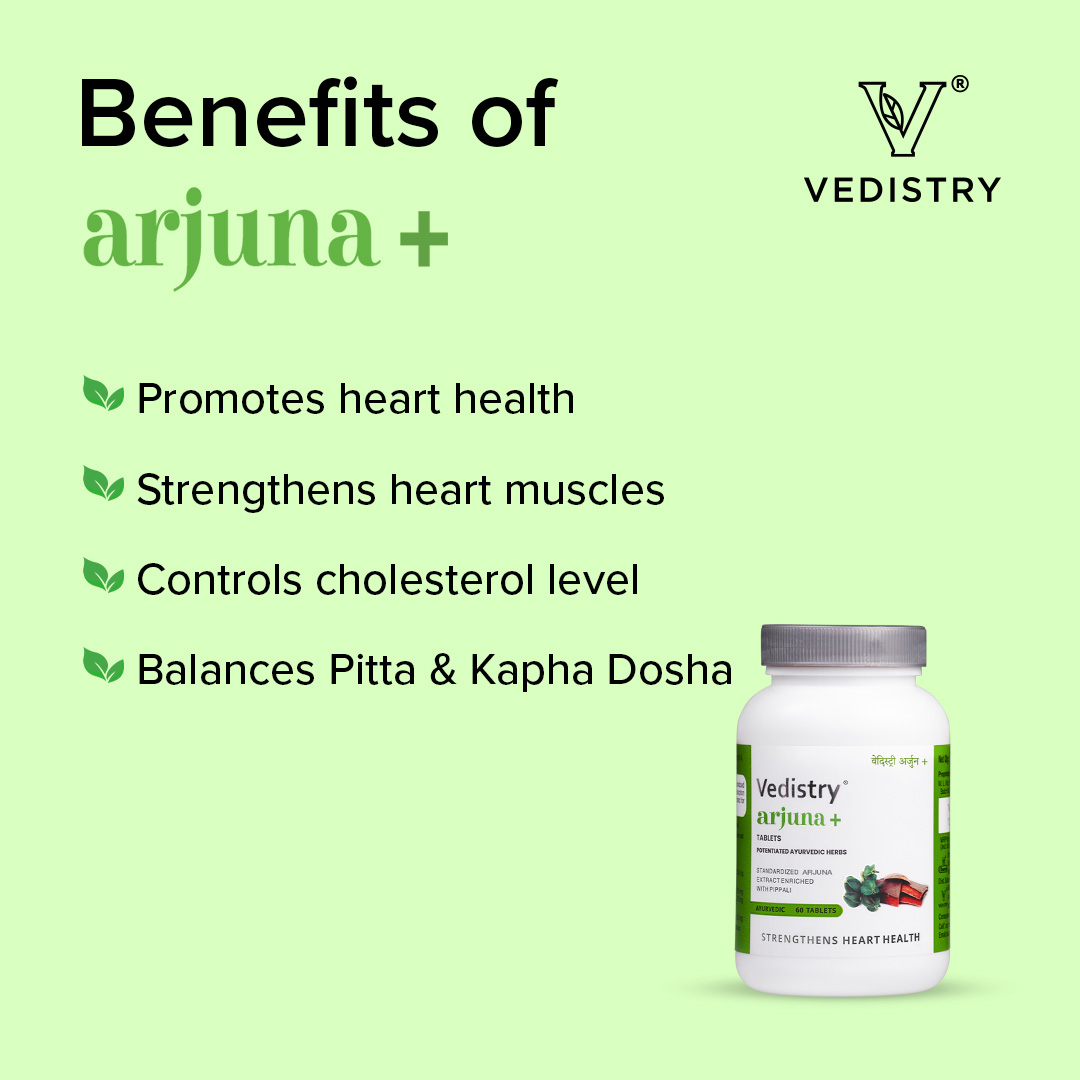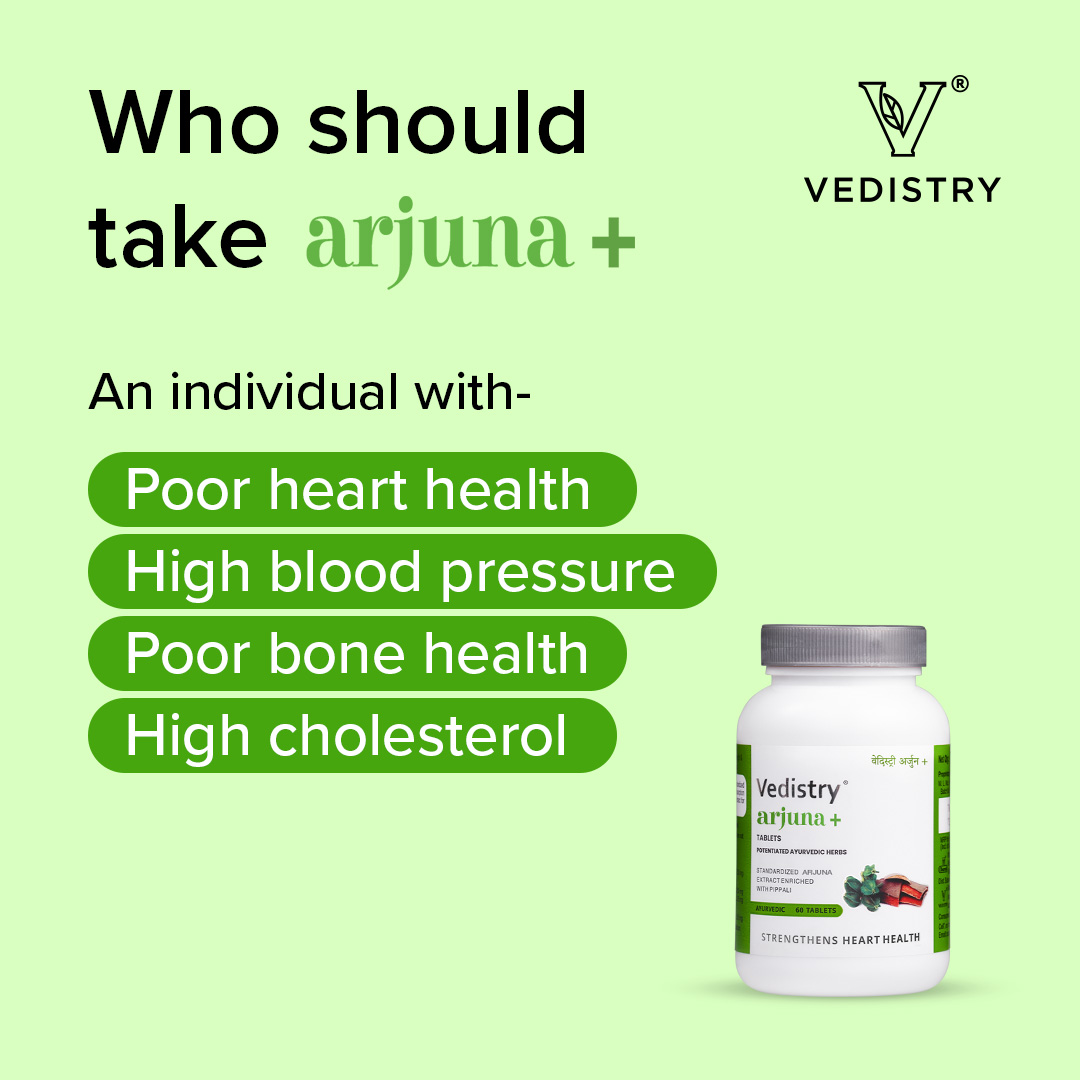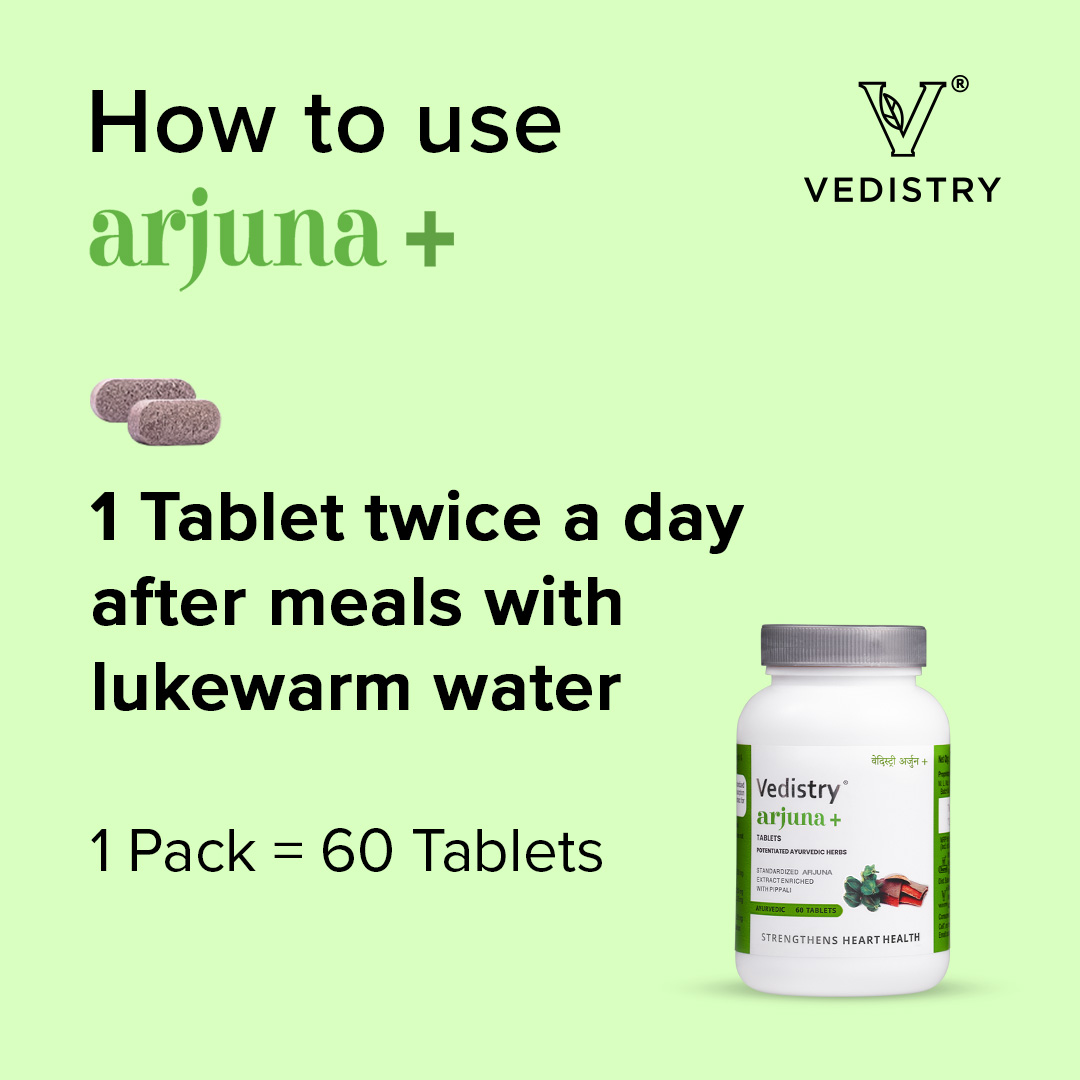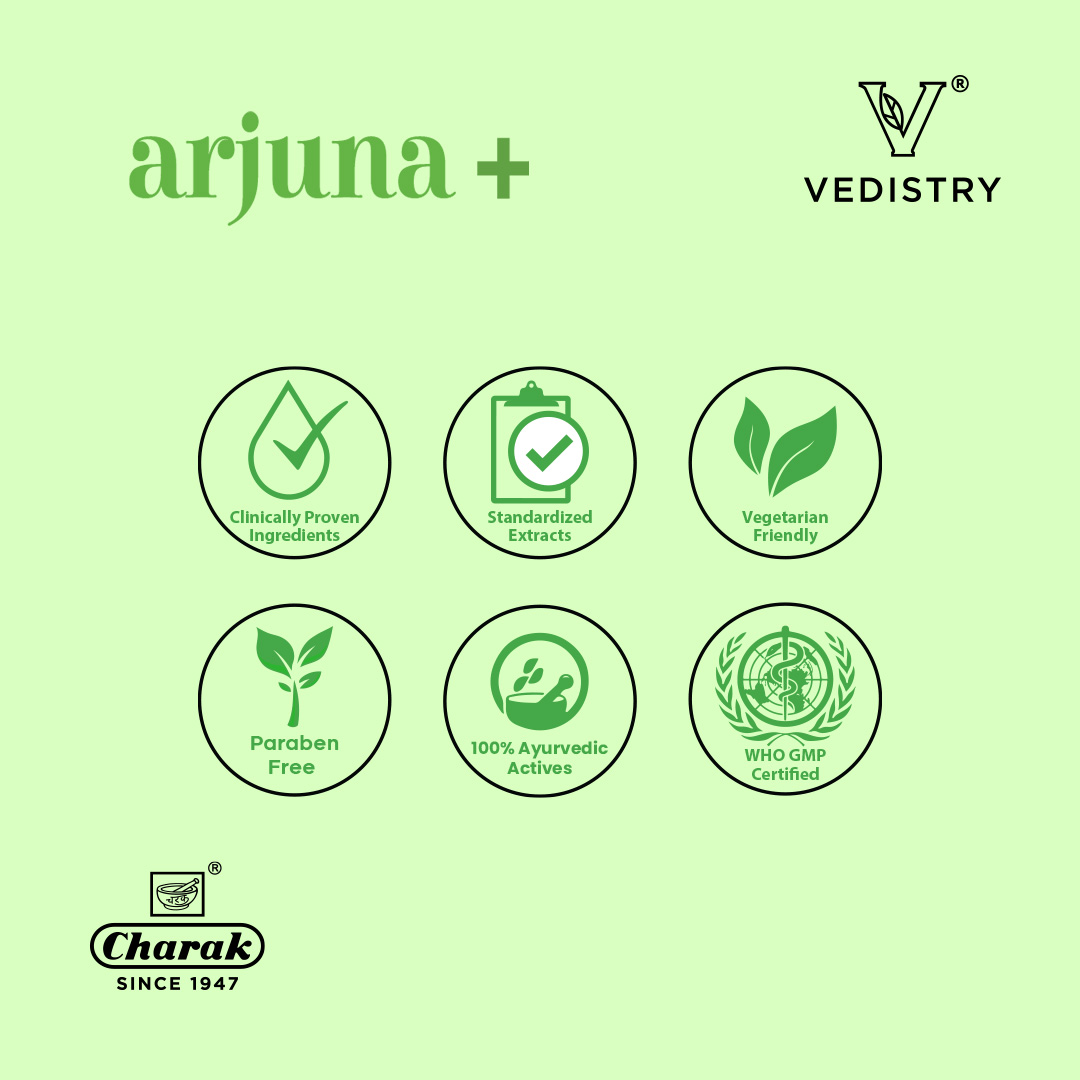 Arjuna+ Tablets
Arjuna+ Tablets: Naturally nourish your heart. This Ayurvedic supplement strengthens the heart, supports cardiovascular health, and improves general well-being. It contains arjuna bark and synergistic herbs. Put your heart first with Arjuna+.
MRP inclusive of all taxes.
Earn
₹16.00
as Health Point.
PRODUCT DESCRIPTION
Arjuna+ Tablets
We are pleased to present Arjuna+ Tablets, a comprehensive method for promoting heart health. This Ayurvedic supplement is carefully made and contains Arjuna bark, a herb that is highly valued for its heart-healthy properties. Arjuna+ Tablets work to support cardiovascular health in general and a healthy heart in particular when combined with balancing herbs.
Key Benefits:
· Supports cardiovascular health
· Promotes heart strength and function
· Enhances overall heart well-being
· Harnesses the power of Arjuna and synergistic herbs
Put your heart health first by using Arjuna+ Tablets. This Ayurvedic blend is designed to support your well-being whether you're looking for natural heart care or proactive cardiovascular support.
Directions for Use:
For best effects, take two Arjuna+ Tablets with water each day. Incorporate Ayurvedic support for heart health into your daily wellness routine to reap its benefits.
Ingredients:
· Arjuna
· Pippali
Our tablets feature a premium blend of herbs that complement Arjuna bark, which has been hand-picked for its potential to support cardiovascular health. Premium components for your heart's particular requirements.
Additional Product Information:
What is Arjuna+ tablets?
For centuries, Arjuna, also known as the "Guardian of the Heart," has been a fundamental figure in Ayurvedic medicine. The potency of this herb is captured in our Arjuna+ Tablets, where it is further enhanced by the combination of other natural ingredients. This supplement addresses the particular requirements of your cardiovascular system, making it a thoughtful addition to your daily regimen.