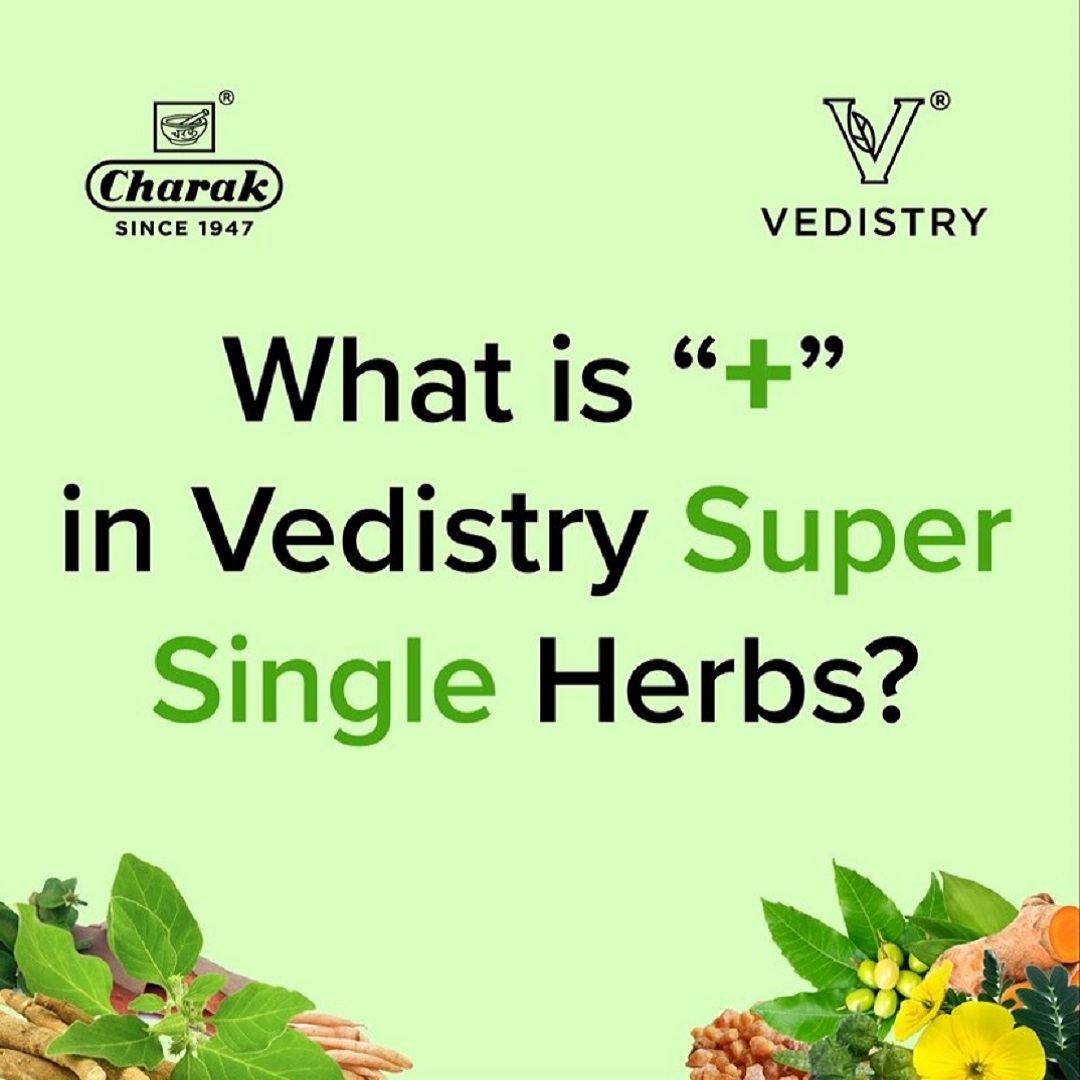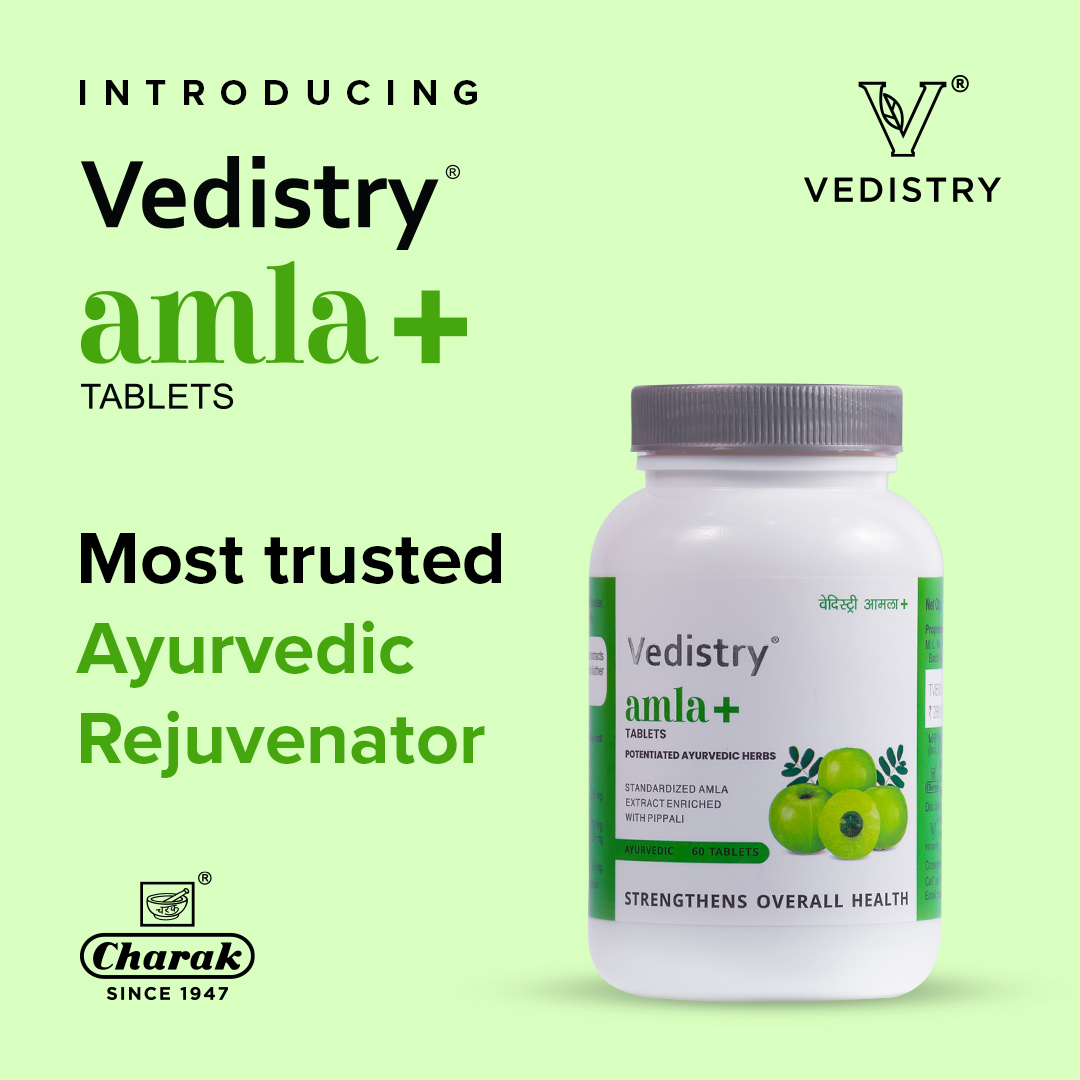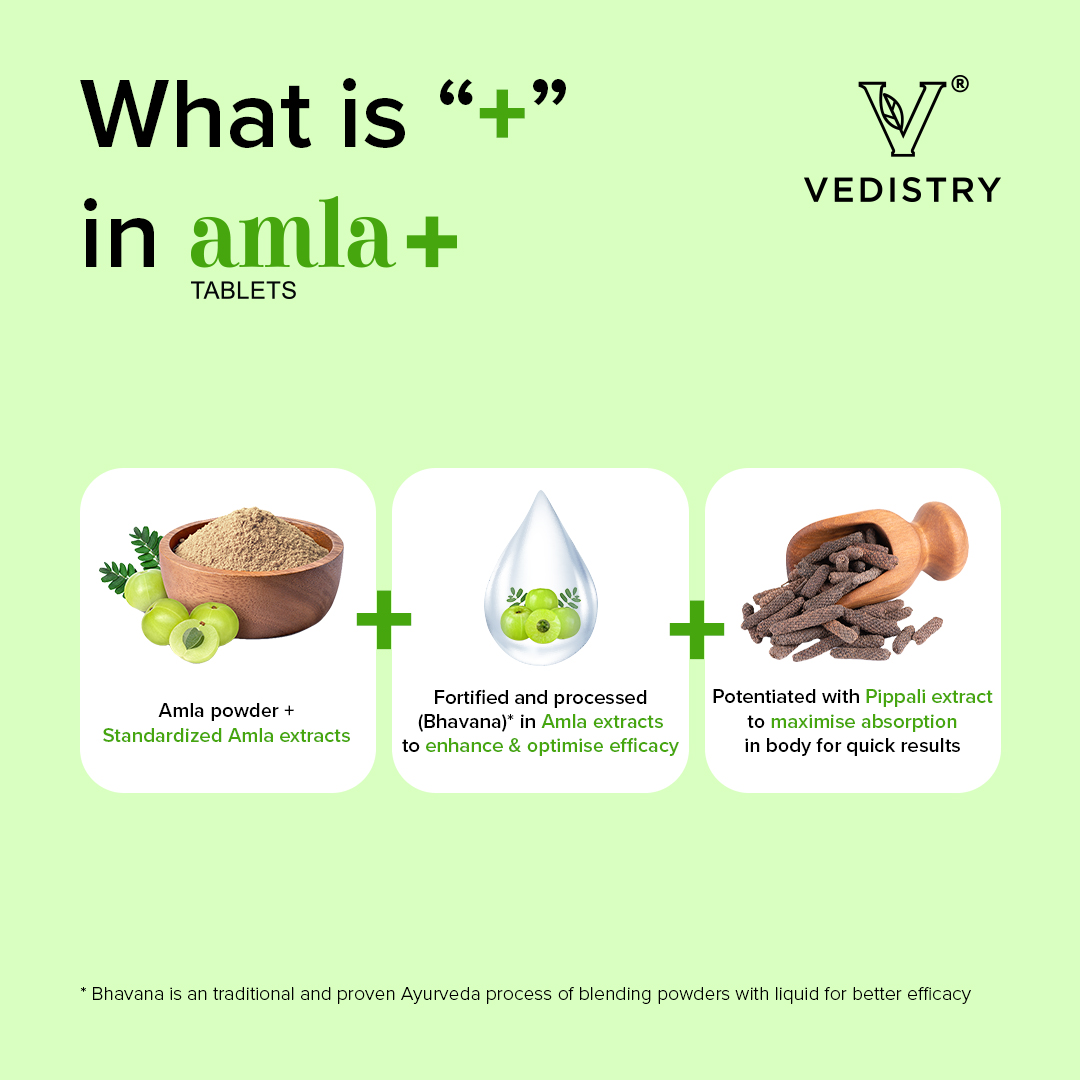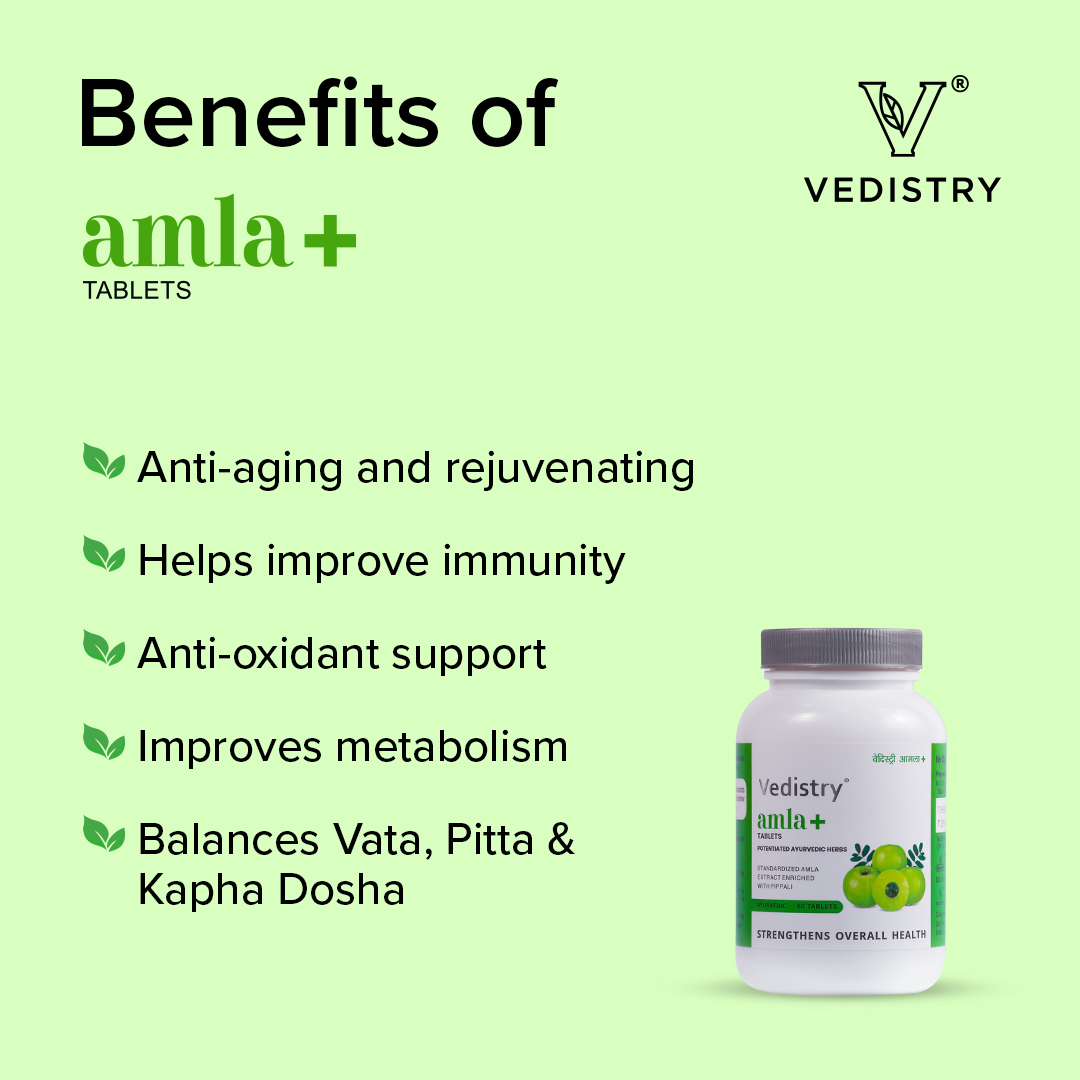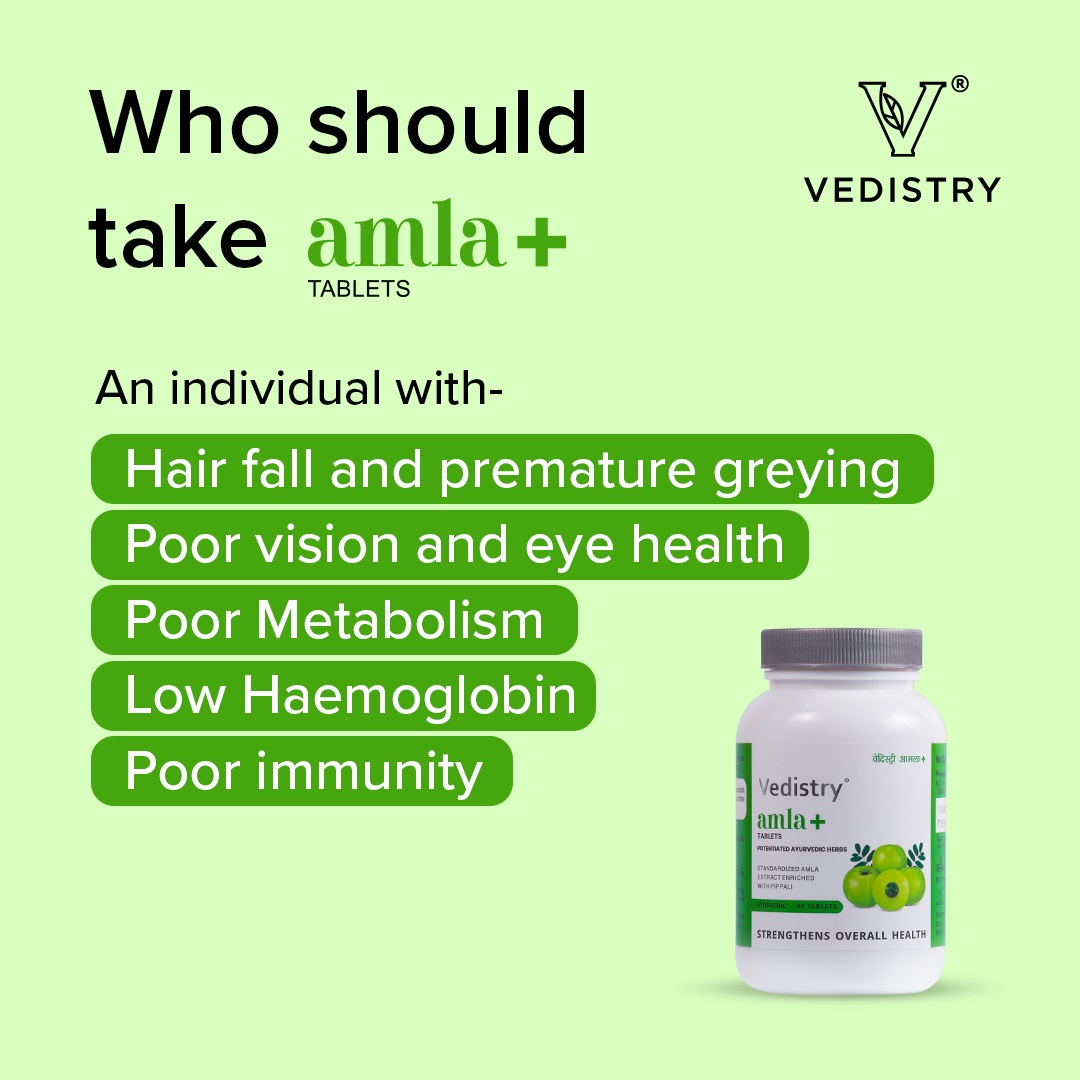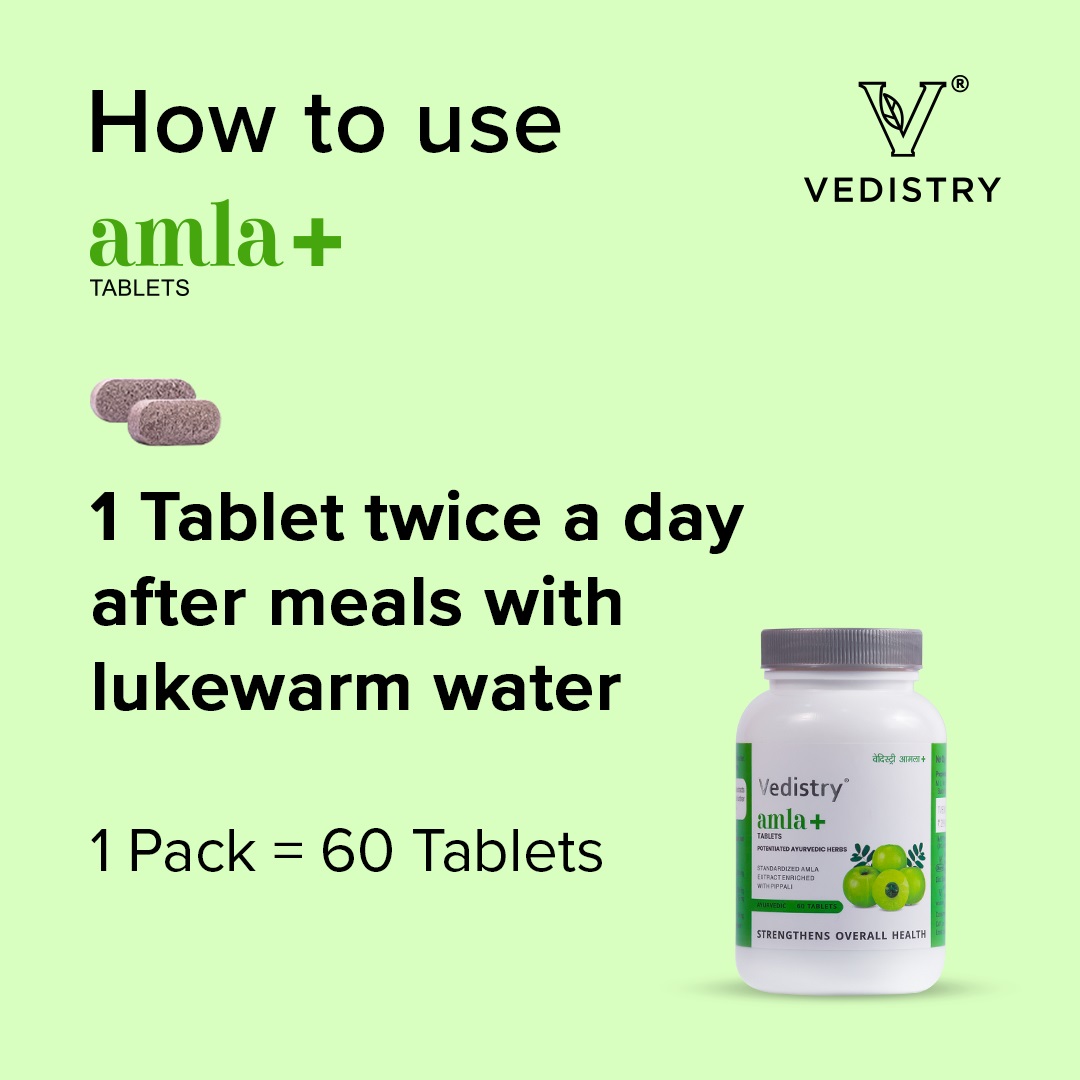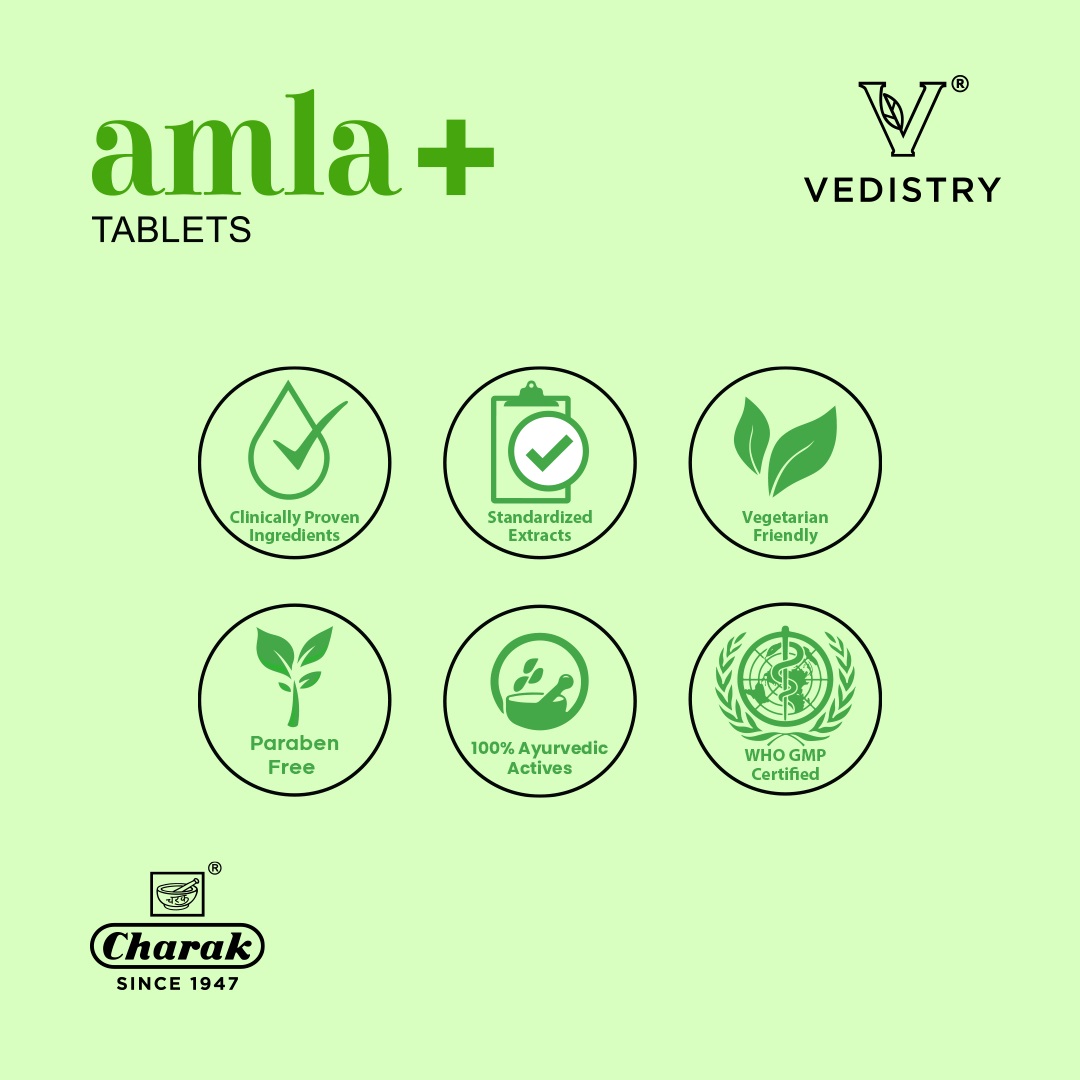 Amla+ Tablets
Amla+ Tablets: Naturally boost the health of your immune system. This Ayurvedic supplement strengthens antioxidant activity, supports immune function, and improves general well-being. It contains amla and synergistic herbs. Make Amla+ a priority for your immunity.
MRP inclusive of all taxes.
Earn
₹14.00
as Health Point.
PRODUCT DESCRIPTION
Amla+ Tablets
Introducing Amla+ Tablets, your all-natural immune-supporting ally. This Ayurvedic supplement is painstakingly made and contains Amla, popularly known as Indian gooseberry, which is well-known for strengthening the immune system and having antioxidant qualities. Amla+ Tablets are designed to strengthen your body's defenses and enhance general well-being when combined with complementary herbs.
Key Benefits:
· Supports immune health
· Boosts antioxidant activity
· Enhances overall well-being
· Harnesses the power of Amla and synergistic herbs
Give your immune system top priority by using Amla+ Tablets. This Ayurvedic blend can help you enhance your well-being whether you're looking for natural immune care or proactive immune support.
Directions for Use:
For best results, take two Amla+ Tablets with water each day. Incorporate Ayurvedic support for immune health into your daily wellness routine to reap its benefits.
Ingredients:
· Shallaki
· Pippali
Our tablets feature an exclusive combination of Amla and balancing herbs that have been hand-picked for their capacity to enhance immune health. Superior components tailored to your immune system's specific requirements.
Additional Product Information:
What is Amla+ tablets?
Amla has been valued for centuries in Ayurveda, where it is frequently referred to as the "Embodiment of Good Health". The potency of this fruit is captured in our Amla+ Tablets, where it is further enhanced by the combination of other natural ingredients. This supplement addresses the specific requirements of your immune system, making it a thoughtful addition to your daily regimen.